Name: Yohaens Gainza
From: Tampa, FL
Grade: Senior
School: Saint Petersburg College
Votes: 0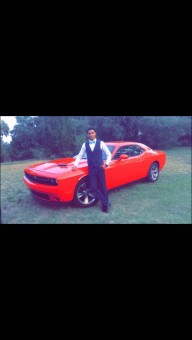 Volunteering has taught me that you can always help- just by volunteering a few
hours of your time. I chose to volunteer in hunger and clothing
donation. I believe that there is a way to lend a helping
hand.
The reason I chose to volunteer leads back to my childhood. My family grew up with
little money, so I personally saw the effects of hunger. I was born
in Cuba, in a very poor city, and the reason that my family was able
to come up from this situation was because of the teamwork that my
neighbors provided- we all helped each other. When one family
slipped, the others caught them. I grew up around amazing people who
didn't have much, but were always willing to give what they had.
When I was five and my family came to this country, I didn't have the
same clothes as everyone else at my school, and I had to get free or
reduced lunch from my school because my parents couldn't afford to
give me lunch every day. My dad was working minimum wage in a new
country where he didn't speak the language, trying to provide for a
family of five. All I can say is, the budget was tight, and I got
made fun of for my clothes because they were never brand name like
everyone else's. I volunteer because I have seen the heartache in
my parents when they knew they couldn't afford to buy me the clothes
I wanted, and I wish to help out kids who may be going through the
same situation.
I volunteer about 20 hours per month during the summer at my local food bank and
clothing donation center. My responsibilities as a volunteer are to
stock the food pantry, pass out canned goods and staple foods to each
client, organize and maintain the clothing closet, and assist each
client in feeling like they are in a "real store" when I show
them around the food pantry. My biggest challenge as a volunteer was
trying to stay genuine, giving everyone the same amount of food. Many
families would beg me to allow them another bag of food but it was my
responsibility to make sure that we had enough food for the rest of
the families. However, I am very satisfied with the amount of people
I have given food and clothes to, and I love to see the smiles on
kids faces when they come in. I have learned that no matter who you
are, you can help.
"Forward-looking" means to keep a positive attitude, no matter your situation. My
volunteering has given many families the push they needed to be
successful, and I am sure that in ten years they will still be
thankful for those who have helped them, because I, too and thankful
for those who helped me when I was in the same situation. I wish to
inspire others to help- to volunteer or donate to the less fortunate.