Name: Skyler Broussard
From: Crowley, Louisiana
Grade: 11
School: Notre Dame High School of Acadia Parish
Votes: 0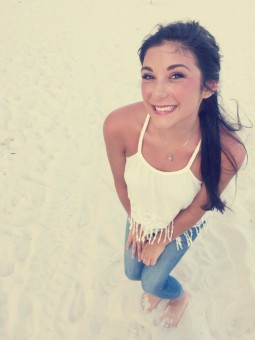 My name is Skyler Broussard, and I am from Mire, Louisiana. Volunteering
to me should be done as an act of good will. No one should volunteer
to seem like a better person. I began volunteering after being asked
randomly by my dance instructor. After volunteering for the first
time, I became addicted.
I mainly volunteer for special needs programs for children. The special
needs programs have a wide range of children from handicapped to
mental. I did not really choose this area myself. I was asked to
teach a dance class at Camp We Can Do a few summers ago, and I fell
in love with it. I teach the classes once a week throughout the whole
summer.
As a volunteer at Camp We Can Do, I teach a dance to all of the children
for them to perform at their "camp graduation" at the end of the
summer. I do volunteering as a servant of God. While I volunteer my
answer to everything is "yes". No matter what kind of challenge
it may be, I know God put me there for a reason. My biggest challenge
as a volunteer is finding my patience. I am the kind of person that
likes to have a set schedule and be on time, but working with these
kids has taught me that it is okay to go with the flow sometimes and
just to let things happen.
These past 4 years as a volunteer has given me happiness beyond compare.
Walking in the morning I teach with every kid running up to hug me is
unexplainable. There are no words to even begin to explain the love
in those kids' hearts. As a volunteer I have learned to love
unconditionally, forgive always, and to stop and take a look around
at the great life God has given us, even though it may not be how we
want it.
My learning experience from being a volunteer has been rocky. Some days
I thought I could not be able to finish a dance. Other days I did not
even want to teach the dance, instead I wanted to just sit and play
with all the kids. The main thing I have learned from volunteering is
that you are there to help others, while helping yourself also.
Volunteering shows you many things. I have learned patience, love,
forgiveness, and I have strengthened my relationship with God. One
day I hope to have a bigger role at Camp We Can Do so I can
continuously volunteer for whatever the camp needs.