Name: Janell O'Connor
From: Bomoseen, Vermont
Grade: Junior
School: Fair Haven Union High School
Votes: 0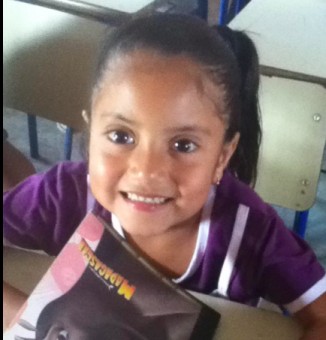 Janell
O'Connor
June
21, 2016
Youth
Forward Scholarship
"The best way to find yourself is to lose yourself in the service of
others." This Mahatma Gandhi quote has motivated me not only help
other people, but learn to take care of myself. My first volunteering
opportunity came to me when I was only thirteen and at the time had
been in eighth grade. The trip seemed amazing to me – two weeks spent
in a small village in Honduras intensely building a small school
house for kids who at the time, had to walk over five miles to get to
school. Obviously I wasn't sure if I could do this trip due to my
age and financial situation, but after I weighed out the options, I
knew I had to go.
Quite frankly, I was in a really low and depressed place that year. I had
encountered emotions so self-loathing that I wasn't sure I could
handle them. I am being one thousand percent honest when I say that
the volunteerism I have done in my life is the reason I am still
alive today. The first time I stepped foot on the ground in the
impoverished Central American country I came to love and treasure, I
knew it would change who I am. Through volunteering I was able to see
children who had what seemed like nothing, but smiled like they had
everything.
The trip to Honduras was not my only volunteering trip at all, no, this
marked the beginning of my ascent into unselfishness and happiness.
My second trip to do this work was in Nicaragua, last year, when I
worked with a small community of people who used to live in the town
dump and now all owned their own houses. I helped provide irrigation and build
houses for new residents in the town. This voyage, much like the
first one, helped me find myself. Most likely due to the fact I had
grown up quite a bit from my first volunteering abroad mission, this
trip showed me that this is what I wanna do for the rest of my life.
Along with these trips I've done several local volunteer work including
spending my Friday night at the church for community suppers, helping
provide food to underprivileged members of the community,
participating in rallies and protests that violate human rights, and
just being a good samaritan. Now, as I plan to move forward with my
life I have realized that I want to become a clinical or counseling
psychologist. To me, this occupation is the ultimate volunteer work.
Getting to help people every day is something that I look forward to.