Name: Rewan Elkfass
From: Macomb, MI
Grade: rewan_hussien@ymail.com
School: rewan_hussien@ymail.com
Votes: 0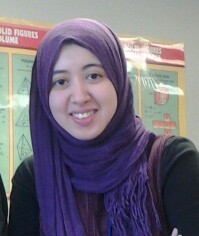 My First Two Years in America
I came to America in November 23, 2012. I was sixteen years old. In my
first two years many new things happened. It was my first time to go
to an American high school, and I took new subjects, that I had never
taken before. In these two years many things happened: sometimes I
felt scared and sometimes happy, and I succeeded and failed. My first
two years in the U.S. helped me to learn new things, like not giving
up, doing my best and trying not to be scared.
I started attending to Cousino High School in January, so I just had
two weeks and the semester would end. My counselor gave me two
choices: I could wait till the beginning of the new semester or take
a schedule and go to the classes and take the midterm exams after two
weeks. I chose to take a schedule and go to the classes and take the
midterm exams after two weeks. I took six subjects: English, American
History, World History, algebra and geometry. I had no problem in
algebra and geometry because I love math. However, my problem was in
American History and World History because I never took these
subjects in Egypt; Egyptian history is huge, we take it from fourth
grade till high school, so we do not take any other histories.
English was not too difficult for me because I had taken English
since I was in kindergarten. However, the English I took at Cousino
High School was different from the English I took in Egypt. In Egypt,
we take British English, while in the U.S. I learned American
English. Anyway, I challenged myself to study well in these two weeks
before the midterm exams. Every day I came home from school, I went
to my room, and studied for the whole day, while my family went
shopping and explored America. My mother was sad, and she wanted me
to have fun with them, but I wanted to finish everything the other
students did during the whole semester (the six subjects) in just two
weeks; this seemed impossible, but I believe that there is nothing
impossible. I had to get at least seventy-eight percent on the
midterm exams to pass the classes. I took the midterm exams; I passed
geometry, algebra and American History, but unfortunately I did not
pass physics, World History and English. I did not pass English just
by one percent; I got seventy-seven percent and I should have got
seventy-eight percent. I was sad because I did not pass all the
subjects, but I also knew that it was hard to study for all these
subjects and pass them in just two weeks. I decided to try my best in
the next semesters to get all A's.
After those difficult two weeks, I wanted to make a plan for my future. I
wanted to graduate from high school after one and a half years, so I
could go to college at eighteen years old. However, I was allowed to
take only three credits every semester. Three credits in three
semesters means nine credits, but after transferring my credits from
Egypt I needed eleven more credits (not nine) to graduate from high
school. Eleven divided by three means that I should stay four
semesters in high school, which means that I will begin college in
winter, not fall. Consequently, I decided to take classes during my
summer break in order to graduate on time. Coming back to my first
full semester after the hard two weeks and midterm exams, I was very
scared and the material was hard, but I did my best and I received
five A's and one B. In my second semester, I received five A's
and one B+. Then, I took one class in my summer break and I got an A.
In my third and last semester, I received six A's. Finally, my plan
went as I had hoped, and I graduated after a year and a half with a
3.7 GPA. In Egypt we do not have high school graduation ceremonies,
so it was the first time in my life to see a high school graduation
ceremony. My family and I were so happy because I was the first one
in my family to go to a graduation ceremony even though I am not the
eldest child, but my older brother graduated from high school in
Egypt, so he did not have a high school ceremony. The graduation day
was great, and I began to think about what I would do in the next
years.

After the high school graduation, I began to think about college. I planned to
go into Engineering, first at Macomb Community College, and then at
Wayne State University or University of Michigan, Ann Arbor. College
really scared me because I heard that college is a lot harder than
high school, which was already very hard. However, after going to
college, I saw that college is easier than high school, maybe because
I made a great effort in high school to graduate in a year and a
half, or maybe because my English has improved. Anyway, I went to
college and, as I said, I was too scared, but I did my best in my
first year and I received seven A's. I will keep up my hard work
for the rest of my semesters to keep my 4.0 GPA.
Many things happened when I first arrived in the U.S. I went and graduated
from a new high school and then began college. However, these
experiences taught me new skills and helped me grow. I learned to do
my best and to never give up. I also learned not to be scared because
with hard work I can accomplish all my goals.