Name: Mecca Onyamekye Ryan Nassiri
From: New York City, New York
Grade: Sophomore
School: Columbia University
Votes: 0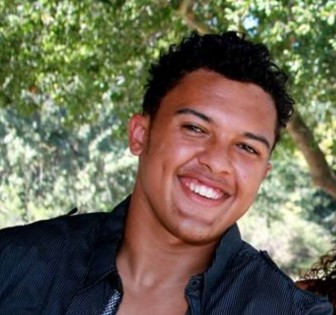 My mom dragged me out of bed early one morning when I was a little kid
to go help feed homeless on Skid Row for Thanksgiving. I begged and
pleaded to stay in bed as any kid in their right mind would do, but
my mom forced me up and took me out in to Skid Row. Not only did that
moment change my perspective on life and what community service is
all about, but it set off a chain reaction of community service in my
life that continues even to this day.
While my community service started with feeding the homeless every year in
Skid Row, my passion for helping others pushed me to a myriad of
other activities. I helped package gift baskets of toys for
under-privileged kids, I volunteered at almost every holiday event
for the Junior Blind every year, and I even became the youth
ambassador for Saving Lives, a local organization composed of
volunteers dedicated to keeping alcohol and illegal drugs away from
minors. Volunteering became a weekly activity, and when my school
asked me to submit 40 hours of community service as a graduation
requirement, I realized that I didn't even know how many hours of
community service I have done in my life.

In my eyes, community service wasn't something to brag about to others
or even keep track of in order to put it on a resume or use it as a
graduation requirement. In my eyes, community service is a major key
to living a well-rounded life, and the joy that I can bring to even
one extra person every weekend by simply offering my presence and a
smile, is enough to keep me going. While the people at the Junior
Blind or Skid Row may not remember me specifically in 10 or 15 years,
if they remember the feeling that they had when I handed them their
prize for winning first place in a sprint, or the feeling when they
received a warm meal with a smile, and it puts a smile on their face
again, my job is complete.
It goes without saying that I am going to continue my volunteering in
the future, and I sincerely hope that anyone who reads this essay
becomes motivated to do the same. By sharing my experiences, I hope
that the emotions that helping others brings about in me can seep
through the screen and the words on this page can paint a picture
that does community service justice. As I said before, to feel
accomplished doing community service all you have to do is touch one
life, and if this essay inspires a single person to engage in
community service, this essay will have served its purpose.