Name: Hinal Joshi
From: Lansdale, PA
Grade: 11
School: North Penn High School
Votes: 0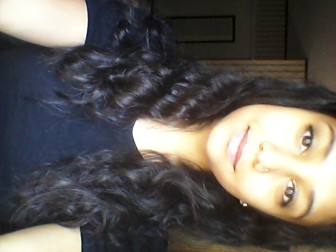 I volunteer at a variety of places. These include Manna on Main Street, a local soup
kitchen, the Boy's and Girl's Club, and the Abington Hospital. I
volunteer at Manna for 12 hours per month, at the club for 8 hours
per month, and at the hospital for 16 hours per month. At Manna I
sort cans and goods in the pantry and serve food in the soup kitchen.
At the club, I help children with their homework and organize fun
activities. At the hospital I discharge patients, serve water,
organize charts and do other paperwork. My biggest challenge as a
volunteer has been learning to care for the elderly. When I first
started volunteering at the hospital, I was not sure how to interact
and communicate with older people; however, my job helped me learn to
bond with patients in a matter of minutes. The stories and wisdom
that these people shared with me opened my eyes to just how precious
these people really are. They can even be humorous at times! I feel
very satisfied now when I am able to make an elderly's day by
simply getting to know their life experiences. I am also very
satisfied by my service at Manna because I get to see firsthand the
joy that the less fortunate feel when they are served food that they
otherwise would not be able to afford. I have learned multiple things
through by volunteer service. One of the things is that taking part
in a child's education is very fulfilling and often times it is
easier for them to understand older kids than to understand adults.
Another thing is that one must appreciate the simple necessities in
life such as food, shelter and clothing because there are people in
your own community that could be lacking these things. The last thing
is that old people have more knowledge and happiness to offer than
often expected.
Forward looking is making sure that the things you do in the present will aid in and
benefit in what you wish to accomplish in the future. My volunteering
certainly is a step in forward looking. Everything that I've
learned and all the skills that I have attained will help me become a
better physician. This requires interacting with people to make sure
they feel comfortable and educating them about their own bodies.
Through my volunteer work, I hope to provide people with necessities,
information, comfort, and kindness that they deserve. If I were to
come back after decades I am sure that I would have made a difference
in peoples' lives because everything that I have done would have
made their future a little brighter and their hearts a lot stronger.