Name: Jayla Freeman
From: Antioch, Tennessee
Grade: College Freshman
School: University of Tennessee Knoxville
Votes: 0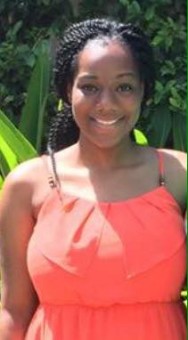 Before beginning my freshman year in college, everyone told me that I
had to sign up for a bunch of clubs and get involved in my school
being that we are The Volunteers. However, I was a little skeptical
because I had heard horror stories of how some people sign up for so
much stuff that it becomes unbearable. Nonetheless, I stepped out of
my comfort zone and joined a little bit of everything. At first, I
regularly went to everything, but then my interest began to slip. The
following semester, I gave it another shot, limiting myself to my top
choice, Collegiate Black Christians(CBC).

Immediately after joining, I was asked by CBC if I wanted to
volunteer at a local Boys and Girls club. I knew this was an
opportunity I couldn't pass up and said yes. I had never been to
one before and we were briefed before going that the specific
location had several children from troubled households. The hardest
part for me was trying to humble myself rather than presume things
about the kids. However, as I arrived on my first day, the children
came running up to me screaming "Hi", and "What's your name?
I'm ____!" It was an amazing feeling and I instantly felt as
though I had connected with those kids. From that second on, I knew
that my interest wouldn't be slipping anytime soon. Up until the
end of the year I took a few hours out of my days and went faithfully
every week to be with those kids. The fact that they waited to greet
me every week was a feeling like no other. Feeling as though someone
looks up to you, wants to constantly be around you, and learn from
you is a type of satisfaction that you never want to replace.
Being a volunteer has taught me the value of selflessness for the
greater good. It has taught me that true happiness comes from the
work you do for others. The experience I had made me realize that
what may seem like just a small gesture from me today can be the
difference in someone's life tomorrow. Looking forward into the
future, I see myself continuing to work with the same kids for as
long as I can. They are used to people coming and going, and I want
them to know that I am someone who will always be there for them. I
see my efforts as fostering to those children because the
relationships that we built have hopefully changed their lives
forever. I try to encourage them to pay if forward and do something
for another child who isn't as well off as they are. I hope that in
the far future, the effect that I had on those kids will grow and be
shown all throughout their community. I am confident that with those
kids' effort, their impact will leave such a positive difference in
not just their community, but the surrounding ones as well.