Name: Crystal Andrea Gamboa
From: Houston, Texas
Grade: Senior
School: YES Prep Public Schools - East End Campus
Votes: 0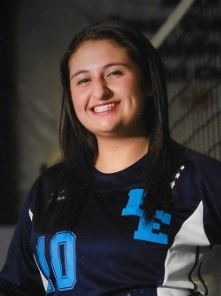 Crystal
Andrea Gamboa
Youth Forward Scholarship 2016

Fortunate
to Witness an Incredible Impact through Volunteerism
I live in the East End community where many of us come from a
low-income Hispanic background. We sometimes face the challenge of
not having enough resources to be financially prepared for college.
This summer, I was very fortunate to receive a scholarship to travel
internationally to Ecuador and volunteer with the Chimborazo
community. I can't even explain how this program opened my eyes to
things that I didn't even know existed! I will continue to work
hard to achieve all of my dreams and just as I have been given
opportunities, I will do the same with many others. I commit to
volunteering in order to provide gifts to others that we often take
for granted.
I volunteer in activities that I believe grant me incredible
experiences but the most important of these is LOVE. I believe that
when we help others, we also learn to love them! I volunteer at the
Buddy Walk every year where we support by helping to increase Down
Syndrome Awareness. I have a cousin with a disability who helps me
realize how important it is to accept others, regardless of their
differences. It is crucial to help protect the rights of individuals
with disabilities because many times, they cannot speak for
themselves. In addition, I volunteer at the Avon Breast Cancer Walk.
My aunt was diagnosed with breast cancer at age 30, had a mastectomy,
lost her hair with chemotherapy, yet she fought hard and is now
cancer free. By having the courage to participate in service
opportunities, we find passions that push us to stand up for causes
that benefit our society. These and many other volunteer
opportunities have showed me how crucial helping others is and to
love unconditionally.
Every day that I volunteer I think about how I impact future generations.
It is as if we are circling around the equator on a fast-paced train
that pulls people in who want to make a difference! Last year, I was
honored to be selected into the Rotary Youth Leadership Association.
During the Leadership Camp, I realized there were so many businesses
and organizations who were volunteering their time, money, and energy
to ensure young students like myself succeed and make an impact in
our community. I was so intrigued with the motivational speakers and
after assuming leadership roles, I soon realized I had a gift of
communicating effectively with individuals of many different cultures
and backgrounds. I plan to use this gift by majoring in Business
Administration and once graduated, leading a successful business, and
returning to my East End community to give back to those in need.
My family has taught me how to be resilient. My community has granted me
pride in order to remember my true identity as a Hispanic. Struggles
have taught me how to be a more faithful Christian. Dreams turn into
reality quickly and if you have a strong support system of a thing
called family, it will inevitably allow you to succeed.