Name: Kaitlynn Khinh Gov
From: Stockton, Davis, California
Grade: High School Senior
School: Weston Ranch High School, University of California-Davis
Votes: 0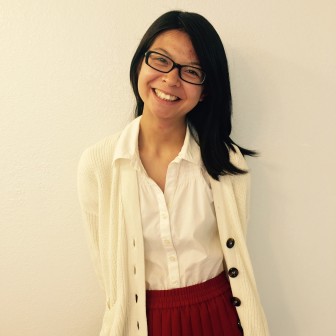 The area that I preside in houses the homeless in the most precarious
places; by the woods near the freeway, under the highway, over the
hills and on the streets. If they are lucky, they may find shelter in
a tent, or in an old car. And if they are very lucky, they may be
living in the shelter made just for them and eating meals in the
dining hall. But that is unlikely. There is more people than space in
the facility, and many of them remain unaware of opportunities for
free meals.
If I had lived somewhere else where maybe drunk-driving drove
rampant, then maybe I would be volunteering for that cause; but I did
not choose to volunteer with the homeless. There was a need in my
community and I strived to fulfill it. I try to volunteer every week
for multiple causes, and I have spent about 5-10 hours each month
volunteering with the homeless. In high school, I was president of
Key Club, a community service club. I was responsible for planning
and gathering groups of volunteers. Every month I volunteered with a
group of at least 5 students to an event called Bread of Life, which
donated bags of food and clothing to those in need. Every quarter I
hosted a drive for clothes and socks, cans of food, books, or
toiletries for the homeless. Every so often, I planned and
participated in group volunteering at the dining hall.

The work I put in to plan, gather, and lead people has certainly
been my biggest challenge, but the satisfaction I receive from
gathering people to accomplish larger good offsets this challenge.
The good I have led into my community remains my greatest
satisfaction. It has taught me that anyone can bring change to their
community and I, myself, can be that change. This belief in change
and volunteerism aligns to my career goal as a geriatric doctor.
Although I have come to realize that doctors are not the only people
who impact lives, I feel strongly that healthcare is the most
transformative and personal. The actions that I take in the present,
volunteering and preparing myself for higher education, are in sake
of the future. The present is now and the future is to be created by
it. I believe this idea, that our action can affect the future, is
"forward looking."
Through this action and dream for the future, I wish to foster an
environment where the homeless are not labeled as "drug addicts"
or "lazy," but just people, needing of assistance. I wish to
foster an environment where they are considered as "somebody," as
people like you or myself. People say that dreams like this are
unrealistic, idealistic, and at the best optimistic. But, a small
change is still a change. If in ten or even twenty years, someone can
remember kindly how they received dinner, new clothes, and presents
for Christmas- I will know that I have made a difference.