Name: Ellen Diehl
From: Carlisle, Pennsylvania
Grade: 11
School: Carlisle High School
Votes: 0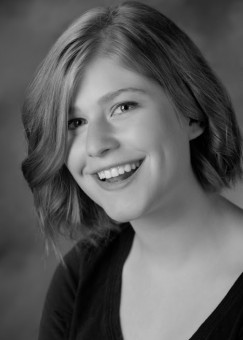 Getting
to Know You: Lessons I've Learned in Teaching
Since the summer before seventh grade, I have volunteered at my church,
teaching kids in Sunday school. It is now the summer before my senior
year and I continue this every Sunday. I've now lost count of the
hours I have spent teaching kids, but the number has become
irrelevant. I started as a volunteer for a week at Vacation Bible
School. This year, I spent almost every Sunday morning serving as a
Small Group Leader with second and third graders.
It wouldn't be truthful to say that I go to bed every Saturday night
looking forward to waking up at 7 a.m., to spend two hours with kids
who are a little too hyper for the morning, some who refuse to
cooperate with the lessons or games. The reason I continue isn't
because I receive any sort of compensation, or that the children are
entirely grateful.
When I still worked with three and four-year-olds a couple years ago,
there was a little girl one morning who came into the classroom,
curled up on the floor, and stayed there until her parents came to
pick her up. She refused to talk or interact with anyone. I did what
I could to encourage her to participate, and when that wouldn't
work, I plopped down on the floor with her to rub her back or offer a
stuffed animal. I would stand occasionally to help pass out snacks,
or colored pencils, or to call a truce over a grappled toy, then I
would return to the preferred spot of carpet, where the stationary
child hadn't moved.
I received a message from the head of Children's Ministry the next
day that thanked me for my interaction with the little girl. She was
adopted and felt overwhelmed by the sounds of the room and being
momentarily separated by her new parents. I hadn't realized anyone
had taken notice of my efforts, so I was touched by the
thoughtfulness of a thank you. This is why I continue to volunteer.
Yes, the lessons are important for the kids to develop a relationship
with Christ, but if anything I've taught is to be noted, I hope it
would be an imitation of Christ, not a series of Bible stories. A
team of people united in treating the children who come Sunday
morning with kindness and patience is bound to be noted in a world
where such virtues are sadly unique. A little kindness goes a long
way and a lot of kindness goes even further. These are the lessons
I've learned, as well as the ones I wish to impart.