Name: Jamie Simond
From: Country Club Hills, Illinois
Grade: 12
School: Hillcrest High School
Votes: 26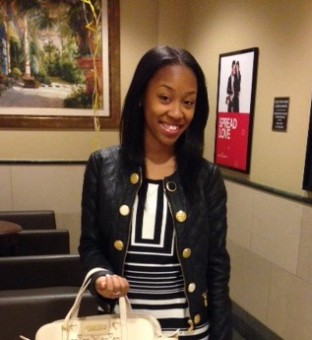 Giving back to the community
has different values to different people. Giving
back is where you give, and nothing happens. There are no benefits
for you, no recognition. Giving back could be donating money, or
simply just volunteering your time. If I were struggling and had no
help I know I would want someone to care for me out of the kindness
of their heart. Helping others can sometimes take your mind off your
own problems and help you see that things could be worse. All this
leads to the reason I chose to partner with this life changing
organization. Flashes
of Hope is a non-profit organization dedicated to creating uplifting
portraits of children fighting cancer. When I first found out about
this organization I was excited. I knew I had the opportunity to be a
blessing to someone. There is nothing else I would do in place of
helping out to make a child feel comfortable while battling an
illness. I work as a photographer's assistant. I assist him/her
with taking names of the patients, encouraging them to smile and work
the camera! The biggest challenge for me was staying strong and not
showing I felt sorry for the children because we were taught it is
not good to make them feel as though something is wrong, they are to
be treated normal. After experiencing young children around my age
and younger fight cancer my eyes were open. I realized that everyone
does not have the luxury life that you may have. Working with the
kids brought out a compassionate side of me. I desire to help the
best way I can. Spending my time making them laugh and feel
comfortable is priceless. I have completed over 100 hours this year
so far working with this organization and I hope to give all the time
I have. Even though I have already started my journey as a volunteer,
there is still work I can put in after I am finish with college.
Forward looking in my opinion is seeing past your current success and
thinking of greater plans in the future. I plan to hold my own events
and fundraisers for Flashes of Hope. I would also like to go back to
centers near the area I grew up. I would donate money to recreational
centers to provide better equipment and more activities for kids. It
is my goal to reach every young person around my community. If I were
to come back several years from now I know that Flashes of Hope would
still continue to make a difference as they have already made a big
difference in the community for cancer patients all over.