Name: Taylor Diana Bowers
From: Chicago, Illinois
Grade: Junior
School: Gwendolyn Brooks College Prep
Votes: 0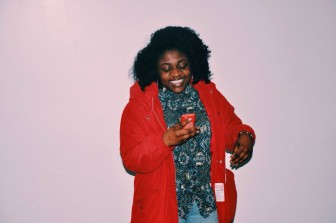 I have always been a whole hearted person who enjoys seeing other
people happy. Since the age of seven, my family and I have always
been active in our communities and many others as well. We visit any
place in which we notice may need a helping hand. I have visited
numerous homeless shelters and several police stations where they
allow us to hand out free meals to the homeless. I remember as a
young girl, being excited to just go out in the cold and give a
retired war veteran a cup of hot cocoa. Helping others that are not
currently capable of helping themselves, is something that brings joy
to me.
That little girl has crafted me into the young lady I am today. I am
still that excited seven year old girl, but way more. I have also
found a voice in my community as I do empowered spoken word at
various ministries and youth engagements. Attempting to uplift the
youth and give them positive outlooks on the world that we are living
in currently. Showing them that the world involves so much more than
what we are exposed to as children and that positivity is what we
should infuse it with. Spoken word has a major impact on people minds
because words have lots of power.
As a young child, my grandfather always asked me questions in order
to work my mind. I could never answer with I didn't know because he
would say "just think." I found that my responsibility was to use
my words to speak. I choose to speak for myself, my community, but
also for those who are not able to speak for themselves.
I am a helper of others because I find that it really changes your
attitude and outlook on life. You feel as if you can only continue to
do more helping because the next persons' struggle never stops. I
had an experience where this teen boy was homeless. He was a foster
child but he had been arrested one night because he was out after
curfew. They released him after a day but he had no one to come get
him from the station because he did not know his family. He was 16 at
the time and I was around 12, so I began to have a conversation with
him. During the time, he was quite large over me but I was not afraid
because he was a person just as I was. He told me his story and I
listened very closely, but then he began to cry. He told me that he
was scared for his next steps.
From that moment on, I realized that my calling was to help others in
any way possible. I prayed for the young man and let him know that
only great things are to come to him only if he chooses to be
positively impacted. I feel that I was born to positively influence
and help others.