Name: Jair Rafael Santiago Carranza
From: Santa Barbara, California
Grade: College Freshman
School: University of California, Santa Barbara
Votes: 0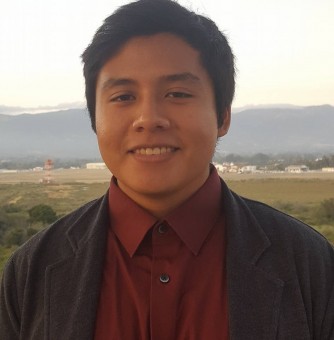 Jair
Rafael Santiago Carranza
Give
My name is Jair mRafael Santiago Carranza and I choose to volunteer wherever and
whenever I can. I focus my volunteering efforts on helping
Latino/Hispanic students like me gain interest and access to a STEM
education. I chose this area because I believe that there were far
too many kids, both male and female, who weren't aware of or knew
where to start in STEM fields.
At first, I did not know what an engineer was, and now I am on track
to become a Computer Engineer at one of the best public universities
in the country. I owe this thanks to the many people working for the
Math Science Upward Bound program at Pasadena City College. Without
the program, I wouldn't be where I am today. However, the harsh
reality is that although I was able to receive all of this help, many
others were not able. This is why I set out to help as many kids as I
can.
I do not know how many hours I have volunteered; it is not like a job
where I can clock in or clock out. It is more like a continuous thing
where if someone needs my help I give it to them. One clear example
of this volunteering was an event that several campus organizations
put together. Science and Technology MESA Day was an event that
started on Friday evening and lasted until Saturday night. I was able
to co-host a workshop that taught them about the fundamentals of
computer science. I was also responsible for cleaning up after the
event.
I believe that the biggest challenge I faced that day was the
children's unwillingness to learn because of the belief that
college was still in the very distant future. However, I was very
satisfied to see one girl in particular really be interested in the
subject matter. Even if I only help one person that is enough for me.
From that I learned that not all those I try to help realize that
they will eventually need the help I am trying to give them, but it
is still my responsibility to help them.
I don't know exactly how my career goals align with volunteering,
but looking towards my future I can definitely see myself as a
teacher or professor, if not counselor or advisor. I believe that
forward looking refers to my current activities impact on the future,
and I believe that my current activities will definitely have an
impact on my future, but it will not dictate what I choose to do with
my life. I hope that my volunteering will inspire others to do the
same so that we can all have the support we need from each other. If
I were to look back any number of years from now, I think that I will
have made a difference if only a small one. Making a one small change
can make all the difference.