Name: makayla hall
From: San Antonio, Tx
Grade: 9th
School: Wagner High School
Votes: 101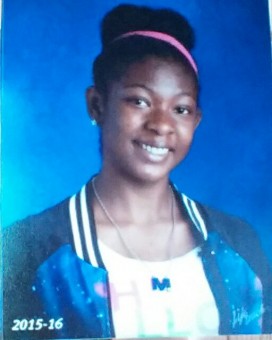 As of last year I took upon myself to go and volunteer for the San
Antonio Food Bank. Their mission is to fight hunger in Southwest
Texas through food distribution, programs, education, and advocacy. I
chose this opportunity because I like the idea of giving back to
those who suffer from hunger every single day, Knowing that some
people in my community don't have the means to go out and buy food
for themselves or their family is upsetting.
Boxing canned goods and packaged food was my main responsibility as a
volunteer. It was enjoyable to work with others who also enjoyed
giving back to their community. Packing the food and knowing that
it's for a good cause is what has satisfied me as a volunteer. Even
though I only volunteered for about 10 hours last year I strive to do
more and more each year.
This experience has taught me that working with others to fight hunger
made a big impact in my community. It has made me look at the world
differently as an individual who has food to eat. The change I seek
to see in the world is ending world hunger for everyone. There are
other issues in the world that need to be fixed but I believe that
hunger is a huge issue.
In my opinion I do believe the San Antonio Food Bank has made a
difference in my life. It made me understand that everyone isn't like
me and that everyone goes through things. I see this activity as
forward-looking because as I get older I still wish to help with the
food bank or other organizations like it. Helping others is and
always will be a good thing.