Name: Brittney Nicole Wynn
From: LaMesa , CA
Grade: freshman in college
School: Grand Canyon University
Votes: 0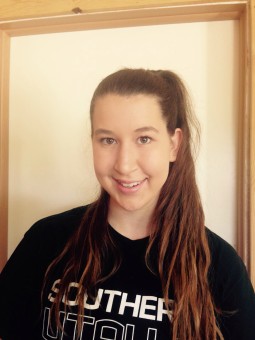 Giving
Hope To Those In Need
Through out my life I have always had a love for helping other people. So
when I had the opportunity to volunteer at a hospital called Sharp
Grossmont Hospital I jumped on it ASAP. I went there so that I could
touch peoples heart, but I soon learned that each person I interacted
with touched my heart and left a little footprint on my heart. While
I was there I completed 200 hours of service. My responsibilities
included, preparing meals and then bringing them up to them also
interacting with them. I have had some experiences while volunteering
that I would have never been able to experience without getting this
amazing opportunity.
I remember this one time while I was volunteering I walked into this
room with an older lady and she was crying. I brought her food, and
asked if she was okay. Her answer to me was that she was lonely and
missed her family. I asked if she would like to spend some time with
me. I ended up staying with this lady for over 2 hours, and just
talked about different things. By the time I left she had the most
beautiful smile on her face I have ever seen. I will never forget
this heart touching moment. She taught me how much a little
compassion can do, also that just sitting a listening to a person can
really make their day. Being able to see her smile and know that I
was the one able to create that was the most amazing thing ever.
I can say that my volunteer experience has changed my life towards the better,
it has given me a new perspective on life and I am truly grateful
that I was able to experience this magic. If you ever get a chance to
volunteer anywhere be sure to snatch it up real quick. Because
whether you realize it at that moment or not it will change your
life. I am truly grateful for the people whom I was able to serve and
learn from on a daily basis, I grateful for the volunteer coordinator
who made this a possibility for me and I am so grateful that I was
able to take the healthy risk and go and volunteer. I will also say
that if I ever get asked to volunteer anywhere any time I will,
without hesitation, accept with much gratitude.