Name: MASON BATES
From: St. Louis, Missouri
Grade: 11
School: Metro Academic and Classical High School
Votes: 102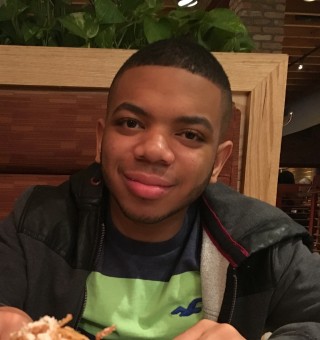 Mason Bates
From as early as I can remember, my mother has made sure I was
involved in volunteering in some capacity or another; whether it was
me personally donating my time, or helping others volunteer their
time. It was important to her that I understood the significance of
giving back and the importance of helping people and that I recognize
how fortunate I was. As I matured, I began taking self-inventory of
myself and came to learn that my life was not my own; that our life's
calling is to serve and help others through this journey of life. I
also discovered that I had a greater sense of fulfillment when I was
given back or doing public service work. My commitment to
volunteerism allowed me to be exposed to a variety of situations,
both good and bad, that others were face with; it also forced me to
growth mentally. From a mental standpoint, my focus changed from me
lending my time because I needed to see how fortunate I was or
because I needed community service hours for school, and shifted to
me volunteering because I wanted to help people and be a part of
seeing people reach their true potential. I lend myself for the
betterment of others because it really does take a village and doing
so helps me in ways that are priceless. I grew up an only child of
my mother, and I did not have much experience sharing with others.
Volunteering fills that void for me and allows me to be a part of a
team and make lifelong friends and connections that feel like the
siblings I never had. Volunteering has been instrumental in building
my character and the person that l have become today.
Although I'm only 17 years old, I am well-rounded in the realm of volunteering.
I've been or I'm currently a member of the Youth-In-Action, a
community service organization that raises money for Nurses for
Newborn and The Make-A-Wish Foundation. I have served on the Student
Board of Directors at The Youth Learning Center in St. Louis. I'm
an active volunteer for The Nine Network of Public Media in St. Louis
where I assist with community events throughout the St. Louis area.
I've volunteered for the Office of Alderman Chris Carter. For the
last three years, I've volunteered at the Barnes-Jewish Hospital
through their teen summer program. Last year, I initiated The Mason
Bates Project. This initiative provided brown bag meals and care
packages to the homeless people living in Tent City in St. Louis. I
recruited two of my schoolmates to assist, at the same time, allowing
them to get volunteer hours. To date, I have earned over 400
community service hours through volunteering and I plan to continue
lending myself to help others because good givers are great getters.