Name: Amber Elise Colyer
From: Orlando, FL
Grade: College Freshman
School: University of Central Florida
Votes: 4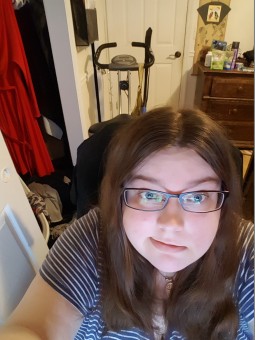 I volunteered for over four years as a Guardian Ad Litem, a program that focuses on
helping abused and neglected children. In a way, I was a volunteer
social worker. I chose the program because I myself had grown up in a
situation where I was abused and neglected, but never had the
resources or knowledge to get help. The program asked us to take on
cases of children who needed someone to help represent them and their
best interests in the court of law, as well as work with the people
in their life to get the best possible outcome in their situation.
Overall, the required time was eight hours per month, though I recall spending
much more time than this on visiting all of my cases, researching,
interviewing and generally working with multiple people on their
behalf. I was responsible for a large portion of their future, and I
took my work very seriously whether it was trying to reunite them
with their guardian, find a foster home or a solution of adoption;
whatever seemed the most appropriate.
The biggest challenge was the work itself. In training, we started out with
thirty people who wanted to volunteer and finished with perhaps ten.
I was the youngest volunteer in the program's history being only
twenty when I began. The work is unforgiving, and you have to steel
yourself for coming face to face with children that have been put
through Hell and back, as well as sometimes having to speak with
their abusers. Many people twice my age had to quit before they
really got started. It broke their hearts. It broke mine as well, but
I knew the importance of what I did came first. That is where the
satisfaction came in. I was helping those who couldn't help
themselves to get into a better place, to get what they desperately
needed, and to help them find a happy home. Coming from a
dysfunctional family, I couldn't have been more proud of the work
that I did and the many kids that I helped. It tested all of who I
was, and I'm grateful for it.

My interests have always fallen into line with helping people. I've
been accused of having superhero syndrome, and it's often come back
to bite me in a few select places. Still, when I look towards the
future, I see the impact I have left behind. There are so many kids
out there who suffer in silence, and I feel that my work helps prompt
an important change in that silence. More kids will know that they
have allies, and I think I will be able to look back in my golden
years and know that I made a difference for them and many others.