Name: Emma Rodriguez
From: Purcellville, Virginia
Grade: 12 (senior)
School: Loudoun Valley High School
Votes: 0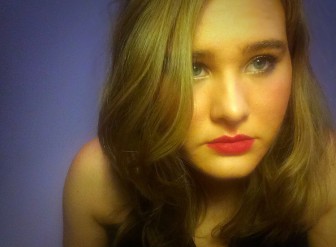 Emma
Rodriguez
Emmgr2@aol.com
/ 703.439.7363

I chose to pursue volunteer work that benefitted children affected by
abuse because I know firsthand the many effects of emotional abuse
and its counterparts – my father first became abusive when I was
ten, and I didn't recognize it as abuse or leave his house until I
turned eighteen. I work between one and three hours per week, at
least eight hours per month and 100 hours per year, working directly
with children in the foster system who need support after abuse.
Primarily I just talk to the children and help them understand that
the abuse isn't their fault, something I myself struggled with for
years. I am trained in psychological first aid, which is based on
listening non-judgmentally and offering support.
Helping children get the same second chance I was given makes me feel like
the world is fundamentally good, and also helps me heal some of the
wounds of my own abuse. When I see children begin to heal and start
to contribute in their own ways to others' healing, it reminds me
that the cycles of abuse are not unbreakable.
I am planning to go into relief work, ideally working with children, as
early as this spring; I am completing a college degree in Human
Development and Family Studies with the goal of supporting families
and communities through my work. So my volunteer work is very
forward-looking in that I am mindfully preparing for my future and
gaining valuable experience. I think of it as muscle memory – it is
much easier for me to develop these skills in foster homes and then
apply them to the field than it would be for me to learn these skills
in foreign countries where the culture is different and the safety
may be more precarious.
The most difficult aspect, of course, is that I myself am still healing
from my abuse. I have PTSD, and I'm often triggered by listening to
children's similar experiences. But it's a form of exposure
therapy that can't be replicated anywhere else, and my own healing
experience lends me credibility in the eyes of the children I help.
I've learned practical skills such as how to talk to children and remain
both unintimidating and uncondescending, but I've also learned less
definable skills such as ways to manage my own reactions and how to
deal with the stress of volunteering in these situations. In my
opinion, the latter are even more valuable, because they will enable
me to help across a much broader range of situations.