Name: Macy Rockwell
From: Billings, Montana
Grade: Freshman
School: Whitworth University
Votes: 0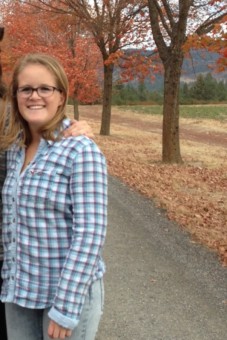 A
Heart for Helping Others
Since I can remember I have been involved in volunteering for my community
homeless shelter. Every year my family and I over the holidays make
a point to devote our time to others needs for love and care. Every
Thanksgiving we head out to our local family shelter with smiles on
our faces because of our desire to help others on this wonderful day.
We spend hours at the shelter handing out dinners to the homeless so
they are able to celebrate the day just like the rest of us. Our
family and I never leave the shelter without having several
conversations with the families in need. We always make an effort to
help these people feel as if they have someone in this world who
cares for them. Although this shelter is not faith-based, we always
pray for the people we meet and say grace with them before eating. I
find this is the best way to connect with them if they allow us.
This day has always been incredibly fun for our family because while
other kids sleep in and wake up in comfortably in the pajamas, my
parents would get us up early and would stress the fact that we would
be helping people in need on this day.
Also, on Christmas day my family and I wake up early and before we open our
own presents we go out and deliver meals and presents to the elderly
or anyone not capable of making their own food. We drive around town
to at least ten houses and walk up to their door with presents and a
full meal with a dessert my mom has made. We also don't just hand
them their meals and leave; we gladly spend 10-15 minutes with them
as we know they must desire company. This year my family and I were
lucky enough to have our local news station follow us around to
discover our usual journey in handing out meals and presents. We
were interviewed by the station and stressed to them how important it
is to give back to our community especially on days like these where
people should feel special and celebrating their lives. I absolutely
love seeing their happy faces as we come in with gifts in hand and I
think it means a lot to them when we sit with them and talk.

This year, as a Freshman in college, I have started volunteering at a Occupational Therapy clinic
for about four hours every week. I loved doing this as I was able to
be exposed to the career of my choice. I have always wanted to
become an Occupational Therapist and this has helped me get the
experience I need. I would go so often that by the time I was almost
done with my first year the patients knew who I was, which was
extremely satisfying. This volunteer opportunity has strengthened my
desire to be a Therapist and help people in need of help with their
everyday activities in their lives. Because of my family and how
they brought me up, I will bring these qualities and desire to help
people in whatever I do later on in my life. No matter what I do, I
know for sure I want to keep volunteering and helping people in need.