Name: Hannah Foster
From: Perkinston, MS
Grade: college sophmore
School: Mississippi Gulf Coast Community College Perkinston Campus
Votes: 34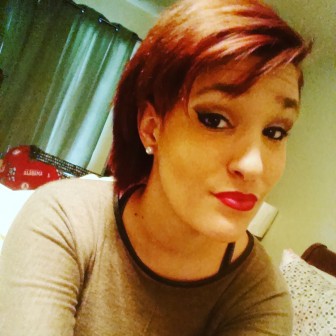 When I decided to volunteer at a homeless shelter, I had no idea what
journey and experience awaited me. I chose to volunteer at the
shelter because I wanted to make a difference and help others. I
began to dislike going though. This was due to me having to wake up
at 5:00am every morning. Despite my abhorrence towards waking up that
early, I got ready and left each morning. The shelter that I
volunteered for was called Dreaming Central. When the building was
empty, it seemed to be clean, new, and big. When the building was
filled with people, the ambiance of the entire building changed. I
volunteered here for six hours a week, twenty four hours a month, and
two hundred and eighty eight hours in that year. I fed the homeless,
gave them clean clothes and warm blankets, and I sat and talked with
them.
My biggest challenge was to stay positive there. It felt as if a grey
clod hung over the homeless people. Many of them lacked teeth, clean
clothes, and just personal pride. They were all tied together by the
fact that they were all unsuccessful in their lives. Listening to
their stories and conversations, I learned how easy it is to become
homeless. That alone was pretty upsetting. The most rewarding or
satisfying thing were the smiles on their faces and the occasionally
"thank you" I would receive. I was glad to be able to help
without expecting anything in return.
I see my actions as forward looking in the sense that I learned a lot
from many of the homeless people that I can apply to my everyday life
to improve it or stop it from spiraling down as theirs did. To me,
forward looking means to look to the future and to see what it may
hold. A change I would love to see and possibly help with is to
decrease the number of homeless people by helping them get jobs and
obtain a decent stable home. I would also raise awareness for others
to see just how many homeless people there are and how homelessness
affects us all. I believe in ten, twenty, even thirty years down the
road that my actions would have made a difference to the homeless
people at Dreaming Central and in my own life. Knowing that I did
what I could to help them the best I could; and given the opportunity
I would definitely volunteer again.