Name: Elizabeth Benitez
From: Kennewick, Washington
Grade: high school senior/ second year college
School: Southridge High School/ Columbia Basin College
Votes: 0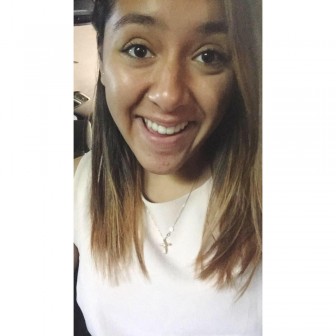 This last fall I started volunteering at the Family Learning Center
where I am a tutor and help young students with their homework. I
volunteer every Thursday from 3 PM-5 PM throughout the school year.
The family learning center is an organization set up to help those
with a refugee status and their families. Most of the students I help
come from families who do not speak English and they themselves may
speak it as a second language. I help students ranging from
kindergarten to high school complete their assignments.
Volunteering at the Family Learning Center is what brought me to want to become a
social worker. I discovered my love for helping people and would love
to obtain masters in social work. Working with my students has taught
me so much about people. I love learning about all of their different
backgrounds and heritage, and it is amazing to hear them all speak
their first languages. At times it can be difficult to help the
students stay on track with their schoolwork, but the majority of the
time I enjoy helping them learn. The term "forward looking" to me
means that the activities one does are not just to supply immediate
entertainment, but instead to better the future. I volunteer because
I want to help my students create a better life for themselves and to
learn to love learning. I do believe that I could come back at any
time in my life and still be proud of the hours I have put in helping
my community. I believe that education is one of the most important
components in a person's life, and I am helping my student's
education. After I finish my own education and have obtained my
degree, I would love to come back and work in the school system. I
really enjoy working with students, especially those who come from
diverse backgrounds. Helping others is what I want to spend my life
doing, and I hope to achieve that.