Name: Yolanda Rodriguez
From: Watsonville, Ca
Grade: 12
School: Saint Mary's College of California
Votes: 0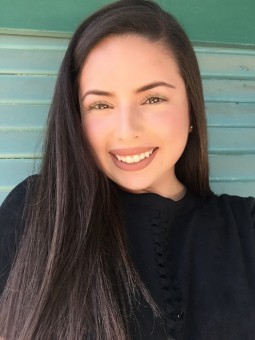 My home is in a small farming community along the coast of Northern
California. It would be the perfect place to live if it weren't for
the high crime rate. I am concerned about this issue because my own
father has been involved in criminal activities and is currently in
prison for 153 years. He was found guilty for being abusive and being
involved in criminal activities outside my home.
This happened during my sophomore year, and I felt like my world was
ending. Six months later, I was nominated to be in the Watsonville
Youth City Council (WYCC) and now serve as youth mayor. The WYCC was
established to give the youth a voice in regards to how to reduce
violence, improve the quality of life for youth, and improve public
safety. Serving in the WYCC was clearly a turning point in my life. I
have worked with city council members to understand how city
government works and give my opinions and suggestions on certain
issues. I felt like it was an opportunity to do something about the
violence that affected my life and my community. As a member of the
WYCC I worked with youth council members to conduct a youth safety
survey to get a sense of Watsonville's teens safety concerns. The
survey results were used to help assist the Youth Violence Prevention
Task Force which is intended to reduce crime in Santa Cruz County.
As a result from being in the WYCC I played a role as a youth advisor in
the Youth Violence Prevention Task Force (YVPTF). I represented the
youth in the YVPTF which is otherwise all adults. I gave my opinions
about certain issues, and made suggestions on how they could address
the issues in our community. I learned that the more educated I am
about society and the issues in society, the more capable I would be
in creating change in my community after high school and college. I
learned the importance of working with a team that is dedicated and
passionate about learning and addressing the social issues that
affect our community. I have also learned project planning by
organizing events in the community for youth such as Teen Day in
Watsonville that entitled for youth to have fun and get involved.
In addition, I also had the privilege of learning from people who have studied these problems extensively such as James Bell from the Burns Institute. He is
responsible for creating an international movement to address racial
and ethnic disparities in the youth justice system. These issues need
to be resolved.