Name: William Donovan Campbell
From: Dumfries, VA
Grade: 12th
School: Virginia Tech
Votes: 0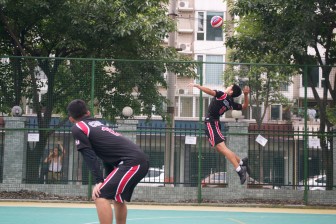 Growing up overseas has given me a heart for service. I have seen abandoned
children in the streets and homeless men and women with disabilities
leaving them unable to care for themselves. When I was young I felt
there was nothing that I could do until one Christmas, my family
decided to serve in an orphanage. I remember walking into the cramped
space, as dozens of small undernourished children sat with smiles on
their faces, excited and overjoyed to see the group of people that
had come for one purpose, to love them. I, initially uncomfortable
with this new situation stood against a wall and did not know how to
proceed until a small child with both mental and physical
disabilities walked towards me with a smile. I could tell he was
asking me to pick him up, so I placed my arms around him and lifted
him up on my six-foot frame. He would not leave my side for the rest
of the day.

I did not know that simply picking up a child who does not get
much attention could make such a difference that child's life. Now,
I make an effort to go to the 德阳
(DeYang) orphanage whenever possible. When I do get the
chance to go, the same child comes hobbling out with a smile on his
face with the same request, simply to be held, and I gladly support
him in my arms while smiling back at him. This was my first taste of
service and I quickly yearned for more.
I began to think on a global scale after I had attended the orphanage. An
opportunity quickly presented itself for me to go on a month long
missions project to South Africa with a group called MK2MK. I raised
around $4,500 U.S in order to go on the trip but I deemed it worth it
to serve those in need. This project would be very different from the
times I had spent in the orphanage. We would not only be entering a
new country to love and play with kids but also to teach them about
the HIV/AIDS virus and how to avoid it.
I remember giving presentations in high schools who's names I was incapable of
pronouncing. I remember the sorrow that came along with knowing that
some of the students I was teaching had already contracted the virus.
They likely had only a decade left to live. However, I also remember
the hope that the students received when a service project came to
care for them. I could see it in their eyes. This is so important
because for some of these kids all they have is hope, it is all they
have to hold onto. I believe that volunteerism always has this power,
to give hope to others, and if we as volunteers can do one thing, it
should be to bestow hope upon others that they may succeed in the
future.