Name: Niara Johnson
From: Albuquerque, NM
Grade: 10th
School: Cibola High School
Votes: 0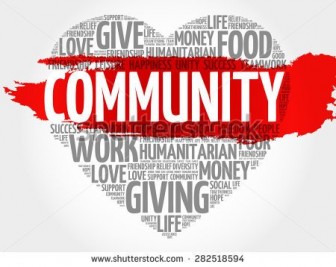 As a way of helping the community I decided to help drama students to become more inspired for the arts and to stay in school. I wanted to help the students to have a better exposure in non-traditional careers and wanted to help
students stay in school and graduate on time. Albuquerque Public
Schools (A.P.S.) has a substantially low graduation rate of
approximately 61 percent (ped.state.nm.us/ped/graduation_data.html).
Therefore, there is a need to take immediate actions to help my peers
graduate.
Our school wanted to do a performance however many students did not have costumes for the play because they could not afford to buy them. Mrs. Alieta Kiwanuka, the drama teacher and fashion teacher at my school did not have enough
time to make most of the costumes for the Drama Club's play, called
"Les Miserable". I made the decision to volunteer my time
and effort to help the Drama Club with their costuming to ensure that
my peers would have the resources needed. I hand and machine sewed
seven embroidered dresses with bold sequins, embroidery threads,
colorful ribbons and beads for the Lovely Lady angel costumes for the
ballet scene for extra details in the scene. I spent a small amount
of my own money to buy some of the materials desired to make the
dresses. I also redesigned the wings for the Lovely Lady dresses and
added colored feathers and glitter to match the colors of the
dresses. I spent over 500 documented hours of community service to
help Drama Club's costuming necessities. I also helped drama sell box
office tickets and was occasionally in charge of the cash register. I
completed numerous odd jobs like sweeping the front/back stage and
the lobby, vacuuming the theater house carpet, wiping and cleaning
the tables, and tossing the trash that was on the floor and many
countless other tasks in support of the drama department.
When the drama department relocated to a different section of the building, I helped Mrs. Kiwanuka move items and clean up her fashion and drama classrooms. I was in charge of fundraisers for Cibola Fashion Club such as selling
Candy Grams and food at concession stands during Drama Club's
plays. I organized the fundraiser so the pricing for fashion students
would be lower for the students going to fashion field trip to Los
Angeles California. The students went to Los Angeles to learn about
the fashion field and toured a fashion and design college called the
Fashion Institute of Design and Merchandising (F.I.D.M.). The
students had a chance to attend an annual fashion show.
I have also helped my marketing and business teacher, Mr. Medina, clean
the D.E.C.A. (International
Association of marketing students) snack
bar. I volunteered to stock the food orders for the snack bar. I
volunteered many of my lunches to help D.E.C.A. raise funds for
students who struggled to go to the D.E.C.A. National Conference and
the New Mexico State Conference.

I have not created a new foundation in my attempts to provide service to my community. The service that I have and will continue to provide to my local high
school helps to make my peers successful academically and socially.
We provide support to one another helping to make it easier to
navigate our way through high school. I believe my volunteer service
has made a difference in the lives of the students at my school. It
has made a difference in mine as well.