Name: Brooke Taylor Gillespie
From: Bay City, MI
Grade: 11
School: John Glenn High School
Votes: 0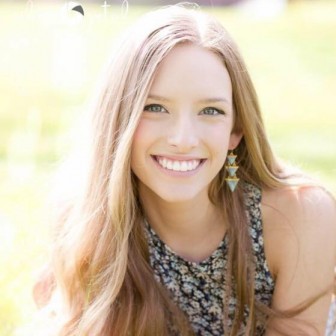 Brooke
T. Gillespie
Youth
Forward Scholarship
July
7, 2016
The
Impact of Volunteerism-Making A Difference
My area of recent volunteer time has been spent in the healthcare field
at a local hospital which is my passion and my career goal. Since
the years of middle school, my passion for healthcare has grown and
helping others in any way I can is what I strive to do in life, no
matter the task.

The summer of the academic year 2015-2016, aside from working a part-time
summer job, I volunteered at our local hospital as many hours as
possible, typically 10 hours a week. My responsibilities varied but
mostly were to assist patients as they arrived to the hospital or as
they departed, assisted patients to the floor they were assigned for
care, delivered mail or packages to their room to make them smile or
even just to visit their room to sit and chat to make their day a
little brighter. My biggest challenge as a volunteer is that I wish
I could "be all" for everyone! I believe this is why I chose to
volunteer in the field I am pursuing in education because being in a
hospital setting, it allows me to assist so many people, in so many
areas, in so many ways. I am not restricted to only one type of
volunteering in a healthcare environment and that satisfies my
passion for helping others.
My career goals without a doubt, align with my volunteer focus as
mentioned above. My passion and desire to help others are fulfilled
as I am given the opportunity to volunteer but also as I pursue my
college degree in healthcare, it ultimately will place me in the
environment I want to be and remain for the rest of my life. My
actions ten, twenty, even thirty years from now may not be remembered
individually but I know that the role I play now, will certainly be
remembered by those I helped along the way and that to me, is
immensely heartwarming.
My next wish is to volunteer at a Pediatric Cancer Center. My focus for
a degree as a Physician's Assistant has shifted to be a PA in
Pediatric Oncology mainly due to the recent loss of a close family
friend, who was my sister's best friend since babies, who lost her
battle at the young age of 11. Watching her horrible journey made me
feel helpless in terms of being able to assist her but I did all I
could to provide her some comfort and distraction even if for just a
little while. My goal was to see her smile every day, even if just a
smirk. Although not official volunteering, this was my way of
volunteering to her and that experience taught me so much, it
confirmed my life goal to become a person that would provide comfort
and smiles to all children battling a horrible disease. It's the
difference in someone's life that makes the most impact now and
forever.