Name: Savannah Rose Nocera
From: Naples, FL
Grade: 11
School: Palmetto Ridge High School
Votes: 0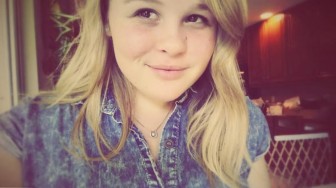 Impacting Lives One Hoof at A
Time
Due to my background and love towards horses, I made the choice to
volunteer at my local Equestrian Center (Naples Equestrian Center).
Not only did the interaction with the horses attract me towards it,
but the lessons were actually therapeutic. There is a wide age gap in
the riders—ranging from 5-80 years on estimation—and they either
are diagnosed with mental disorders, are disabled, or are war
veterans.
I will admit, my schedule can be very hectic during the week, since I
am committed to other volunteer work, school, and sports, but I am
sure to get at least 4-6 hours, maybe even 8-9 hours if I can get a
third day in the week. Despite my background knowledge in horse
tacking and leading, I still had to go through training for general
precautions. Usually, I help groom and tack the horses, along with
clean their stalls and tidy the barn. Also, depending if the rider is
able to ride independently or not, I side walk with them. A
side-walker's usual job in a lesson is to help teach the rider
discipline and keep them on task with the activity. Also, it is to
make sure they are seated and balanced in their saddle.
Generally, as a side-walker, it is difficult to not do the exercise for them.
The activities seem very easy to the rest of us, but they are quite
difficult to those who are trying to work on their flexibility or
strengthen muscles they are not typically used to operating. But
personally, the hardest challenge as a volunteer was adjusting to the
disabled kids themselves. I remember, just starting out, I was
completely terrified that I would do or say something wrong. All my
life, I have never been able to get the full experience being around
them. I have seen disabled kids around school with autism, but I
never really interacted with them because I really did not know how
to.
Despite my fears, the greatest satisfaction I receive in volunteering at the
Naples Equestrian Center is the kids that take the lessons. Matter of
fact, there needed to be no major adjustment in my being or character
while I was around the riders. Referencing to what mom always told me
growing up, the kids, despite their disabilities are still human
beings. But I did not fully understand the reality behind that until
now. Honestly, there is nothing better than seeing a pure, smile on a
little girl or boy's face when they trot on a horse for the first
time. And especially, with the misfortune they have been given, to
see that spark of life in their eyes is beyond moving. When they
laugh or make an effort to talk to you and build a relationship, you
cannot help but fall in love with them more and more.
Thinking about the challenge they encounter every day makes me want to cry,
but experiencing them in their happiest state is one of the most
moving things I have personally endured.
I remember my first lesson like it was yesterday. I was a terrified
novice, just following all the other, more experienced, volunteers
and going through the motions because I did not want to get on the
bad side of the instructor. When I got there, they had just finished
up with a more independent class and the riders were exiting the
arena. One, who I assumed to be around my age, or a tad older, smiled
at me. He did not even know me, yet he walked up and gave me a hug
like I was a long lost friend.
Those are connections that I will never be able to make with my peers in
high school. More importantly, they are connections that will stay in
my heart forever. His warm personality was something I did not
expect. I, myself, would never be able to just walk up to a random
person and give them a hug. It would be considered random and a tad
awkward. But, in that moment, there was not one ounce of uneasy
feelings in the air. I had realized that they are just like the rest
of us and coincidentally, they are the ones with the biggest hearts.
From this entire experience, I have learned a significant amount of
patience. More importantly, I have learned that each and everyone has
a life given to them that they handle, but it is their will that
keeps them moving forward. And these kids come each and every week,
striving to get better and further their work on their speech and
interaction with the horses. Despite all they have been given, they
are not letting their disabilities hold them back. Though, I have
taught them how to sit properly, efficiently operate their reins, and
how to efficiently groom and treat a horse, they have taught me
something that involves more than just bodily function. They have
taught me character and strength.
In the future, I aspire to be a teacher, and though these lessons do not
involve History or English, I know they will help me in my goal to
shape and help kids flourish into adults. Through this, I recognized
that teaching disabled kids in school could be a potential calling
for me.
Returning to the interaction portion of this, I think not only adults, but kids
tend to be raw in interaction with disabled people. It may relate to
the fear I had or the individual's personal challenge. But, I would
want to really show the world that they should not "judge a book by
its cover". There is really a person underneath there—and a
majority of the time, they are an amazing human being. I believe the
world should overcome whatever challenges their ability to really
interact with these people and not treat them as "separates" from
society. They are fully capable of doing the same activities we all
do, given the essential tools and support. Plus, to those people who
are giving up on life because of one challenge that has knocked them
down, I hope that they realize that there is worse out there. These
kids are a perfect symbol of working past obstacles to achieve a
better life.
For instance, I remember a little girl who actually fell off of the horse
during a lesson, due to the horse spooking at an unknown substance.
The event was severely traumatic for not only the disabled rider, but
the volunteers, since it rarely happened. In all the years that this
non-profit organization has been running, that was probably the
fourth rider that has fallen from a horse. Although, the experience
was severely traumatic, the rider returned and faced her fear and is
still riding to this day.
People may think of that situation as minimal in comparison to their
situation. But, in all honesty, I view it as the same as any other
accident. A four or five-year-old, disabled, little girl falling off
of a spooking horse is nearly the same as a fatal car accident.
Anyways, people do not always appreciate the long, healthy lives handed to
them. Coming across these uplifting kids every time I volunteer,
makes me realize how fortunate I am.
Honesty, there are many people above me in the organization who religiously
volunteer at the Naples Equestrian Center. So, it would be wrong of
me to say that what I have done overpowers their efforts. In reality,
the organization runs solely on the volunteers that take part there.
Everyone pitches in and supports as much as they possibly can. For
me, that was through side-walking and caring for the horses. Many
volunteers have the same job as I do, and some others have more
responsibility since they have received more training. But I believe
every volunteer makes an impact on a child. Because, the riders do
not necessarily see you as teachers or "side-walkers". They tend
to see you as their friend. And if I were to return and visit some of
the riders I previously side-walked with, it may take a while to
remember me. But, I know both of us would enjoy reviewing the
memories.
Every volunteer who takes part at the Naples Equestrian Center impacts a
life, whether it is the rider's or their own.