Name: Philesha Teape
From: Jamaica, New York
Grade: High School senior
School: Pathways College Preparatory High School
Votes: 0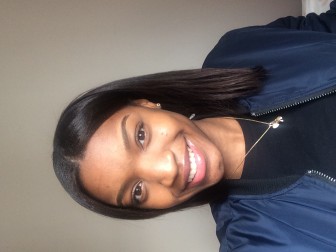 On Thanksgiving of last year 2014, I had the privilege of volunteering
in soup kitchen at Linden Seven Day Adventist Church. I have always
strongly believed in being an active member of your community and I
felt that volunteering would help to making my community a better
place. So that year my family and I decided to taking the time out of
our Thanksgiving celebration to help other less fortunate. During my
time in the soup kitchen I've come to realized how a selfless act
can be a humbling experience to one's lifestyle. I loved every
minute of volunteering at Linden Seven Day Adventist Church and my
family and I look forward to being more active in our community.

The opportunity first came as a suggestion from one of my teachers who
attend the Linden Seven Day Adventist Church. In the beginning I was
nervous about volunteering at a soup kitchen because I never
experience that before. My teachers later encouraged me to go with my
family, they ensured that this would be an adventure that I will
never forget. The day of Thanksgiving my family and I arrive to the
church, at first we were slightly overwhelmed by all the activities
happening at once. Eventually we were placed in the delivery section,
where we delivered meals to families who could not make it to the
church. With every delivery made I met a new family and every one of
them were truly thankful for meals we brought them. It felt so great
to brighten someone else's Thanksgiving with great food. For one of
my last deliveries we went to a women and children shelter. This
shelter helped many women who needed to escape dangerous relationship
or had nowhere to stay. Some of these women been through a lot in
their lives, a Thanksgiving meal to be cannot fix everything but it
can bring a smile. This was the most amazing Thanksgiving I ever had
and wouldn't never trade this experience for the world