Name: Austin Tracy Paul
From: Stanwood, WA
Grade: Senior & 2nd year running start
School: Stanwood Hign School/Everett Community College
Votes: 0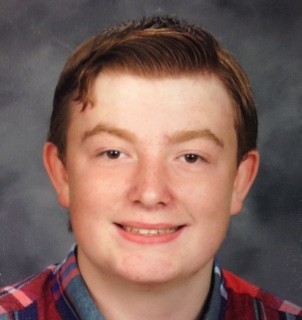 The
Importance of Volunteering
I think being a volunteer is a great way to give back to my community. I have chosen
to continue Volunteering with my Boy Scout Troop 86 from Stanwood
Washington. I continue to be a mentor to the younger scouts in the
even after recently achieving the highest rank in Scouting as an
Eagle Scout.
I starting my Scouting Career as a young child in cub scouting by the influence by
my Dad who also was a scout. I started at the age of 8 as a bear
scout with Pack 99 in Stanwood. After achieving all I could in Cub
Scouts I moved up to be a Boy Scout. During my years of being a
scout, there were many times I got frustrated and wanted to quit.
Then we starting doing a lot of fun stuff and helping out our
community in many ways. Yearly during the Christmas Holiday we would
go to the local Senior center and hand out gifts. As a troop we would
volunteer and the local food bank, we held food drives, and during
the spring/summer seasons, we would work at a local farm growing
food, from planting to harvest, and 100% of the proceeds would go to
our local food bank. That was really hard work and gave me a better
understanding of how important food really is to everyone.
Personally, I volunteered at our local resource center, by helping youth with
homework, babysitting children so their parents could attend classes.
I even did my Eagle project at the resource center making a big
message center (Kiosk) by the garden.
Now that I have completed Boy Scouts, I return every Monday to attend meeting and
mentor the youth in the troop by helping them be good people by
following the Eagle trail, giving back to the community whenever
possible. I still go on camp outs, and attend Camps to further teach
the younger scouts the importance of community.
My biggest challenge of being a volunteer is trying to keep the interest of the
younger scouts and doing activities to keep them engaged.
Being a volunteer has helped me become a better person, giving back to my community
that has brought so much to my life. Opened my eyes to see that not
everyone is the same and it's the diversity of people that makes a
great community.
I look forward to return to my hometown years from now to continue to help out my troop
by mentoring and volunteering my time because Troop 86 is part of my
family and has helped me be the person I am today.
Essay by Austin
Paul