Name: Max Birmingham
From: Temperance, MI
Grade: 12
School: Bedford Senior High School
Votes: 0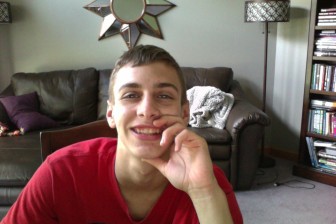 Inner
City Youth
by Max Birmingham
Growing up in a nice suburb of Toledo, seemingly far from the troubles of the
world would be a dream come true for many children of the inner city.
However, this isn't a reality for many children in today's world.
What I've decided to do about it is to try and spread positive
impact in the only way I know how, athletics. Over the past year I've
been apart of various camps and events, targeted to help inner city
youth do something positive. During the months in which these types
of camps occur, I will spend 2-3 full days working and helping at
these events.
Being a volunteer often includes the little things: setting up tables,
filling up water bottles, setting up scoreboards for games. These
smaller duties can help the flow of events and allows the people in
charge to focus their attention on the kids, not the details of
setting up the event. During my most recent event at Smith Park in
Toledo, I helped pass out water bottles while former basketball
superstar Dennis Hopson preached his motto to the kids, "Tomorrow
isn't promised, so make the most of the day." Of course there are
also bigger duties like using my knowledge as a basketball player to
help coach the kids and give them a chance at victory during the time
in which we play.
The most challenging part of volunteering in these communities has to be
communication barrier between me and some kids of the inner city. At
times it can be challenging to make the kids understand your
communication process and your way of thinking, as it is sometimes
difficult for me to understand how they think. However, by the time
we get to know each other and communicate more, we have a great time.
Being a volunteer in the rougher parts of Toledo helps me not only create
connections with the kids but also helps me understand how fortunate
I am that my family works hard and puts me in a position to be
successful. That's what I hope to pass along to the kids, that
there is a way out of the tough lifestyle that they live. I get
satisfaction when I see a child with the work ethic and ability to
listen to continue to grow and make positive and life changing
choices. I know that if I can help instill the right mindset into
these kids while they are young, maybe they can remember my words and
get themselves out of what they were born into. I've learned about
self sacrifice and hard work during my time as an inner city
volunteer, that not everyone has an easy life, but that many people
just need to be surrounded with the right people to make a positive
change in their lives.