Name: Sarah Pilot
From: Waterford, Michigan
Grade: Freshmen in college
School: Oakland Community College
Votes: 53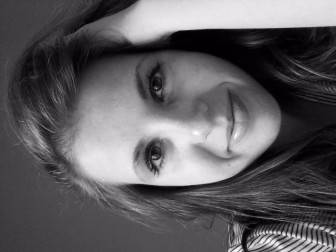 Inspiration
to Youth
Volunteering is defined as promoting goodness or improving human quality of life. I
would define volunteering as improving human quality of life. Not
only improving others quality of life, but also your own quality of
life. I personally have volunteered for many things over many years.
I started as a child when I was ten years old volunteering at my
church. I remember it because I and my parents helped bake cookies,
brownies, and other desserts for our local fire department, police,
and other heroes in our area. It impacted me so much that I still to
this day am volunteering for anything I can. At nineteen years old, I
do believe I will always volunteer because it is one of my passions.
Many of the areas I have volunteered at deal with the youth and children of the church I
go to. I have become a leader and mentor for some of the girl youth.
I also volunteer in our nursery and preschool area to take care of
children while their parents are enjoying church. Another thing I
tend to volunteer for is to go on a mission trip that helps others
with their homes or any other assistance they may need while I am
there. Now you may ask how much time do I invest into volunteering?
Well I tend to volunteer at least once a week for a couple of hours.
It could be hanging with the youth or taking care of the children in
the nursery. I at least try to do something to help people out in
anyway.
The responsibilities I have being a leader to the youth is making sure
they are safe when doing their activities. I also make sure each and
every youth is having fun in some way. Additionally I try encouraging
the youth to step out of their comfort zone, which allows them be
successful in their futures. The biggest challenge I have endured as
a leader for the youth is to get out of my comfort zone and lead a
lesson for the youth. I tend to be a shy person, but leading a small
group of girls to know Christ better and to help them grow in many
ways made this challenge easy to deal with. The most satisfying thing
I have done as a volunteer is seeing the youth act kind to one
another even if they are a little different and seeing that they
genuinely care about each other. I have learned in this position that
it does not hurt to get a little out of your comfort zone to be
successful.
Even though volunteering for these things may not be in alignment with my career,
I believe that I have helped shape the world in a more positive way
by impacting youth in many ways. I believe they will be some amazing
people in the future, and I am glad I got to help them in their
journey of life.