Name: Sashanie Keise
From: ROCKLEDGE, Florida
Grade: 12th
School: Howard University
Votes: 0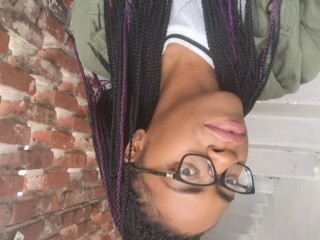 Interaction
is Key
The Interact Club is a service club dedicated to bettering both its
members and its community. The Rockledge High School (RHS) Interact
Club, that I'm a part of, was created about a decade ago and is
sponsored by our city's Rotary Club. I've been a member since my
Junior year and on the general board for that long as well. This was
the first big experiences and connection that I had with
volunteering. It has stuck with me ever since and has pushed me to do
more bigger and better things for communities everywhere in
everything.
When I first got involved in the Interact Club it was just because I
wanted to be a part of an extracurricular activity and this one was
pretty popular on campus; but soon that all changed. Once I joined, I
felt at home. The executive board members and advisors were welcoming
and easy to talk to. Plus, there are always opportunities to gain
community service hours.
Interact Club does an array of service projects and surely each member can
find an activity that interests them. We do at least two beach
cleanups a year. This is really important since we live in Florida;
tourism is our biggest industry and a part of that is because of our
beautiful beaches. Another service project is "Relay For Life".
If you don't already know, this is an event created/hosted by the
American Cancer Society that is a life-changing
experience. It gives everyone in communities across the globe a
chance to celebrate the lives of people who have battled cancer,
remember loved ones lost, and fight back against the disease. We also
get our school involved in "Toys For Tots". We find teachers
willing to host a drop off box in their room. We collect toys from
anyone who wants to donate all throughout November and December until
Christmas break. Our club also does things for the progression of our
school: assisting classes with their fundraisers, doing activities
for teacher appreciation week, and improving the scenery of the
school.
My personal favorite out of the entire service projects is "Dictionary
Day". The last Friday in October we take a field trip to local
elementary schools and give out dictionaries to the 3rd
graders. This doesn't seem like much but those kids adored us. The
fact that we take the time out to visit them, give them something so
useful at that age, and to spend time with them elates them. We've
had parents tell us how happy their kids are when they came home.
There's even people currently in the club who have received a
dictionary from this same club and remember it too!
Joining the club was one of the best decisions I have made while being in
high school. It has done nothing but benefit me and made me a better
person. The club has also humbled me and made me want to give back
more on my own and/or with other clubs.