Name: Morgan James russell
From: San Rafael, California
Grade: College Sophmore
School: College of Marin
Votes: 0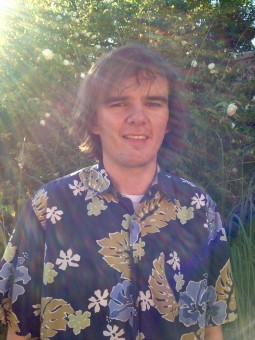 Serving with the San Francisco Veterans Administration Volunteer Service has
been an eye-opening journey for me. When I received my first
assignment in December of 2014, I was ignorant of the tribulations
plaguing so many veterans. I had been unaware of their chronic
struggles with homelessness, the stresses of combat trauma, the
difficulty in readjusting to civilian life, and their suffering from
combat injuries such as missing limbs. Despite these terrible
afflictions, I have witnessed their spirits rise and genuine healing
take place. Compassion, integrity, generosity and gratitude is what I
encountered in my interactions with American veterans. I would
volunteer 4 hours a week every Friday and over the course of that
time, one of the projects I've been most honored to work on has
been the Veterans History Project. In the past year, I have recorded
nine interviews with veterans about their military service. I've
been fortunate enough to have a dedicated partner to work with, a
Vietnam veteran named John Baumhackl. From the Second World War
through the War in Iraq, each veteran has had their own personal
story to tell about honor, duty, bravery, and personal sacrifice.
These are the stories not told in Hollywood movies or history
textbooks. One of my first interviews was with a Vietnam veteran who
served in the 101st Airborne Division. I had known him since
childhood but hadn't been in touch with him for many years. My
volunteer work led me to contact him, and when I told him about the
project, he was very enthused to participate. In the middle of the
interview, I asked him about his combat experiences in Vietnam. Upon
hearing my question, he turned his head away and had a look on his
face I had never seen before. For a few seconds that felt like hours,
I couldn't recognize him. I've reflected back on what it meant,
and I know now I caught a glimpse of the deeper side of him that
experienced the war in Vietnam. It was the part of him that endured
great loss, survival, courage, and sacrifice. For his final words
about his service, he said the war is not over for him, and I believe
it. It took real courage for him to talk about his exploits in front
of me and the camera. By conducting these interviews, I am privileged
and honored to hear the insight veterans share about the horrors of
war and what it means to serve our country. It's an opportunity few
people under the age of twenty get to have unless they themselves are
veterans.
I've also performed duties as an escort to veterans visiting the VA
hospital. It involved me being stationed near the front lobby
reception, with some wheelchairs close at hand. Whenever someone
needed a chair, I would give them a lift to their appointments. On
the way, I always conversed with the veterans about how their day was
going, and every time, they were glad to know someone was listening
to them. Often, just asking how their own day was going brightened
them considerably. In the time of my duties as an escort, every
veteran I met was a unique individual. I found expressing gratitude
to them is something that everyone can do. One day, while I was doing
my duty as an escort, an elderly veteran approached and asked to be
taken to a clinic so he could visit his friend. I obliged, and on our
way, we had a lively conversation. He told me his name and I told him
mine. We reached our destination and parted ways, saying how glad we
were to have met each other, and he thanked me for my assistance to
him. As he said this, a genuine look of honesty was in his eyes. I
found him again later that day, needing help once more, but something
had changed. He forgot who I was. Regardless, I helped him again and
the same look of genuine gratitude was expressed. This encounter
reinforced my conviction about helping veterans, while at the same
time it provided me new insight about how we as civilians should
change our way of thinking in relation to them (and those who are
continuing to serve our country now). If only more people knew how
much their own fellowship with veterans would mean to them.
Volunteering has made me grateful for the opportunity to give of my
time and labor to make someone else's day. My own grandfather has
expressed pride in my volunteer work. He is among the last of the
living World War II veterans, and it feels very special to make one
of my personal heroes proud of me. The thread of history is carefully
woven and ever changing, but the little details are too often
overlooked. I've learned how the names and lives of the fallen
should never be held in vain. I am eternally grateful to have gained
this insight in my service to the veterans.