Name: Esther Nunez
From: El Centro , CA
Grade: 12th
School: South West High School
Votes: 0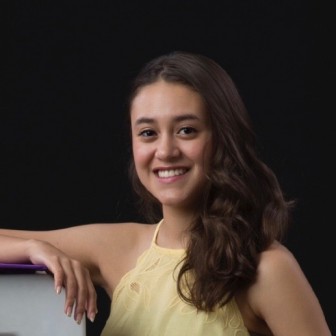 Personal
Statement
My passion for soccer began around the third grade in Los Angeles
California, moving to to a smaller knit community was different. The
Imperial Valley, different in culture, food, belief, dialect, and
even with my hispanic background I was considered the San Diego
chick, deduced from the way spoke, appearance, and mentality. I was
not hispanic enough and not part of community. My ability to play
soccer helped me find friends, although the girls on the team didn't
accept me we had to put aside differences to play the game and in
order to play right, be a team. I pursued the sport and found teams
in recreational soccer and Presidio club during the summers.
High school soccer try outs took my all and spilling everything on the
field for the coaches. I made varsity my freshman, sophomore, and
junior year and was given the honor to be a team captain. Junior year
the team remained undefeated and made it to CIF, after junior year I
stepped away from the pitch and moved on to new interests. Even
though I moved away from the pitch I found new ways to be an
influence to young children. Volunteering for a soccer program my
mother founded IVUSA has opened my soccer abilities to not only
playing but also coaching, referee work, and paper work. The soccer
program allows high school students get involved with the community
while taking part in a substantial sport interest. By coaching I am
able to apply my own soccer skills and experience to new young
players, working on team work, collaboration with adults, and getting
involved with the community. I discovered the hard way how hard
referees have it, running in the shoes of a referee was an eye opener
for me personally. Making decision and sticking to them is hard
especially with adults screaming at you, calling you blind, stupid in
English and Spanish, and countless name. All I am going to say is,
appreciate your referees, they go through a lot of stuff. When I was
called in for paper work I always found it fun to take notes when an
official secretary was out or help out parents with the application
process on sight.
This experience has shaped me into a strong, independent, and mature
individual. Soccer has been part of my life for as long as I can
remember and I hope to continue my desire to be involved with soccer.
I plan to continue using soccer as a way to give back to the
community, my mom founded IVUSA to help bring soccer to the Valley
during a time when I was playing. She got involved to help me find a
coach and team. Know that I am older I am more than willing to get
involved with community, following my mothers footsteps by creating
affordable ways to get kids exercising and learning the game. Passing
the torch to a new generation of soccer lovers, players, coaches, and
referees.