Name: Oluwabukola Pereira
From: Bonita, CA
Grade: oluwabukola1@outlook.com
School: Southwestern College
Votes: 0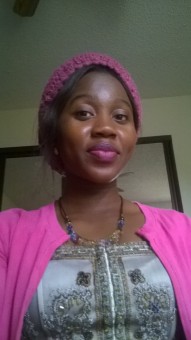 Volunteering
My volunteering work is to help serve food to and to share the gospel of
Christ with the sick and homeless people at the Rescue mission in
DownTown, San Diego. Also, to help sort out the donations that were
gathered during the week for the kids accordingly. Since I am taking
summer classes from Monday through Thursday, I go there every Friday
from 9am – 1pm, also my time out also depends on how fast everything
is done. My responsibility as a volunteer is not only to serve this
people the Breakfast or Lunch they needed, but to make them
understand that there are people here on earth who loves them by my
own loving attitude, and in order to make them feel the feeling of
belonging and love. Also, to help them solidify their love for christ
by singing with them in the worship session before a leader leads the
sermon and reading the bible to them during sermon-all these are done
to make them understand that God loves them and that with God all
will be well again for them.
Luckily, the most satisfaction I get from doing this is seeing smiles on these
people's face and seeing them eat happily to satisfy their hunger.
Likewise, is their passion to learn about God. So far, I have learned
to love and accept others for who they are so as to understand them
better and to avoid conflict. Similarly, I have learned to always
help the needy in whichever way I could, even if I am not the one
providing the items being used directly, for I never know whose life
I am impacting with what I do, and what I am doing that is making
them happy. I have learned to love my neighbor more as myself, just
like the bible said. Moreover, I never know whose prayers God is
answering because of me.