Name: Mary Marie Endicott
From: Simpsonville, South Carolina
Grade: HS Senior
School: Southside Christian School
Votes: 133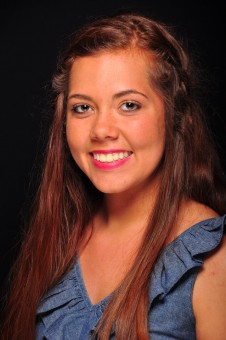 The Joy of Children
One of the areas in which I have chosen to volunteer over the last
several years is in the children's programs through my church. I
would say that I volunteer about 50+ hours a year, depending on the
need. Some of my responsibilities include teaching Sunday school,
working with the 3-4 year olds during church, and various other
activities during the year as needed. My biggest challenge as a
volunteer has been learning time schedules for the young age group,
since they have shorter attention spans, and gaining more patience
with them. My greatest satisfaction has been being able to have
growing relationships with these sweet, loving children and having
them run up to me when they see me in the halls or maybe at a store
and give me a big hug.
I have learned so much from my volunteer positions. It is amazing that
my career goals and interests are in alignment with my volunteer
focus. Through my volunteer experiences, I have come to know that
the field of study I have chosen is the correct one. I am going into
Early Childhood Education. I love working with young kids and have
gained a great deal of knowledge in my volunteer experiences.
As I look into the future, I see the activities that I have been involved
with as forward looking in that if I thrive at what I do, the kids in
the church, or wherever I am volunteering, will want to continue to
come back and stay involved, which will also make the parents want to
get involved as well. "Forward looking" is important to work
for as a goal because it means you are looking at the future
positively and you are willing to try new ideas to get people
motivated and get things done more efficiently. I seek to get
children more engaged and get more parents involved in the lives of
their children through my present and future volunteer activities. I
can hope that if I were to come back to my home town in ten, twenty,
or thirty years, I would be able to see a big change in the
communication between child/parent first of all. I think this is
very important for the parents to be involved in the children's
lives. I also would hope that there would be many more young people
volunteering and providing the same services that I am presently.
Children love to be loved and teenagers my age have so much love to
give. I only hope that I have made the difference that I have wanted
to!