Name: Alicia Ball
From: Essexville, MI
Grade: 12
School: Garber High School
Votes: 0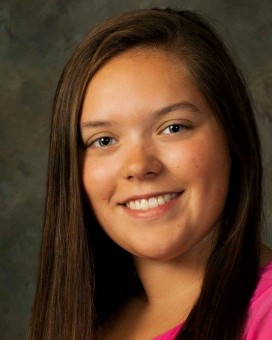 Alicia
Ball
493
Old Orchard
Essexville,
MI 48732
(989)
395-5306
Of all of my experiences that I have had while in high school, I find
that volunteering has always seemed to be the one of the most
prominent experiences that I can remember. There is just something
that is so fulfilling about helping out others who need your help to
accomplish a task – especially when it is something that is bigger
than yourself. Volunteering has developed a passion inside of me to
help other people and not just myself – which is a very important
life lesson. Some of my most memorable experiences while volunteering
has been at my church's outreach program of Vacation Bible School.
One week, every summer, my church hosts a week-long program for young
children called Vacation Bible School (VBS). There is a new theme
every year for the program and they always need a ton of people to
help out. I have been helping with VBS for about five years now and I
can't remember a time where I did not have fun while helping out.
To start off, all of our volunteers must go through a special
training program called, "Reducing the Risk" which is a six-hour
long class so we can safely work with children who are under the age
of 18. After everyone has passed this class, we work all year to
prepare for this special week. Fundraising and advertising are the
main things that I help out with when VBS is not going on. I have
helped make flyers for the program, and then passed them out to the
community, inviting young children and their families to this special
event. This always works out very well and we have been known to see
the majority of our invitees attend the event!

Besides just fundraising and advertising, I also help out by teaching the toddler class during the week of VBS. There, we have all of the children aged seven months old to four years. It is definitely a loud, crazy class, but also the
most fun! We teach the children Bible stories and do fun activities
with them like play with bubbles and games, and eat fun snacks! Being
able to impact the kid's young lives is something that is close to
my heart. I love the idea that all of my hard work is paying off and
it is a really satisfying feeling.
Ultimately, Vacation Bible School is one of my favorite volunteering activities
that I do. From the training and preparation to the actual week of
the event, it is always a good time. Impacting the lives of other
people is something that opens your eyes and changes you inside; and
it has given me a feeling of accomplishment that I will never forget.
Volunteering is always an exceptional time and experience, and I
admire those who are willing to give up their time to help somebody
else like I enjoy doing. Volunteering has changed my perspective on
life for the better and made me think about other people instead of
just myself; I could not be more thankful for this change and all of
the opportunities I have been able to participate in!