Name: Victoria Alexis Clark
From: Saint Joseph, Missouri
Grade: college junior
School: Missouri Western State University
Votes: 290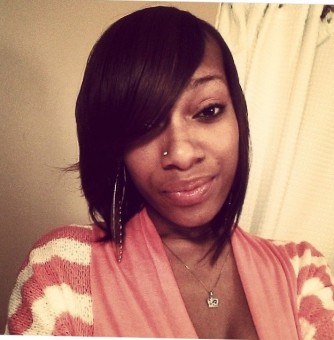 Victoria Clark
17 June 2016
In growing up I never knew how much volunteer work would have such a massive impact
on my daily activities. However, in these last few years in college,
volunteer work has become second nature to me. My career path and
major at Missouri Western is Social Work and I would like to work
with abuse and neglected children in Children Advocacy Centers.
Seeing the impact of my giving hand and time I would have spent
sleeping in on a Saturday morning has changed my college experience
and is what made me choose Social Work as a career path.
I am Vice President of an organization called Organization of Student Social
Workers and we get together with the members and come up with many
ways to get involved in the community. On average, we volunteer about
20 hours per month. The biggest challenge for me starting out was
being able to connect with the people we were serving. Reasons being
a lot of the parents, children, and the elderly has been through a
lot and I was afraid they wouldn't be the kindest. However, that
definitely wasn't the case. Every time we have volunteered in the
community it has been an awarding experience. It makes me feel like a
better person afterwards. My responsibilities as a volunteer were
often times helping the organization set up the volunteer experience
for our members. Not only would I help get it running from the ground
up, I would also go and extend my help as because that is where the
satisfaction comes from.
Not only do we focus on people in the community with needs, but also people in the
community in general. Sometimes we volunteer at retirement homes and
play bingo with the residents and assist those who need help playing.
What I learn from this experience is if there were more people
willing to help people in our community could actually have a chance.
I have also learned as a community we have to stick together because
we can achieve more than one can imagine. It just takes a little time
out of one's day.

The change I seek to foster in the world through my volunteer
activities is hope for the people in the community. While doing
community service I show I have hope that I believe the status of the
homeless, sick, alcoholics, and abused will change. For any situation
to change it all starts with hope and knowledge of your status and I
think that is why I picked Social Work as my major. To advocate,
empower, and educate people of their resources. If I were to come
back ten, fifteen, or twenty years from now my volunteer activities
in Saint Joseph, Mo would have made a difference because I did it
with hope, grace, and love in my heart that my service will make an
impact.