Name: Miah Williams
From: Irvine, CA
Grade: 11th
School: Irvine High School
Votes: 0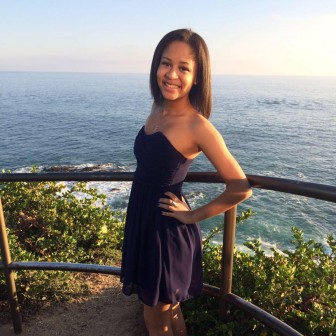 Just Like Me

An area I chose to volunteer in is the special needs community in
Irvine, CA. In Irvine, they have special events that they put on each
month, such as disabilities dances, yoga, game night, and many more.
I take pleasure in volunteering at all these events weekly for about
5 hours a week, but my favorite event to volunteer at are the
dances. My responsibilities include dancing with the participants and
interacting with them in order for them to have an enjoyable time.
The biggest challenge right off the bat is learning to become comfortable
in an environment that you may not necessarily be used to. The first
time I volunteered, one of the participants asked me personal
questions, such as what is my Facebook and if they could have my
number. Now, I know that they didn't mean any harm in asking
because to them, they don't see the harm in asking someone they
just met those type of questions. But after being around them for a
little while, just seeing how carefree they are, enables you to feel
the same way.
The most satisfying moment I experienced, was outside of my volunteer
hours. I was walking home from school, and on my walk home I have to
walk by a bus stop next to a Trader Joe's. At the bus stop I see Tom,
who is a participant at every event I volunteer at with the
disabilities services. He runs up to me and gives me a big hug and
says in the most happiest voice ever, "Hey Miah Williams! How
are you doing today? I am so glad to see you!". So I sat at the
bus stop with him and talked to him about my day and he told me about
how he has a job at Trader Joe's and, that he was about to take the
bus to go to his friend's house. In that moment I realized how much
Tom and I are alike, and how even though Tom has special needs, him
and I aren't so different at all. Once Tom's bus came he told me that
he had to go and that he'll see me later, but before he went on the
bus he gave me another hug and told me, "I'm so glad that I have
a friend like you. We are going to be friends forever!" I have
never felt more proud of myself or more satisfied in that moment
because my work not only makes a difference during my volunteer
hours, but outside as well.
Looking towards the future, I would like to work with the special needs
community in a school setting. I want to break the stigma of us being
different from them. And years from now, I would have my volunteering
to thank for shaping my mindset and the person that I have become.