Name: Vernon Spencer Johnson Jr.
From: Houston, Texas
Grade: Vsjohnson23@gmail.com
School: Vsjohnson23@gmail.com
Votes: 0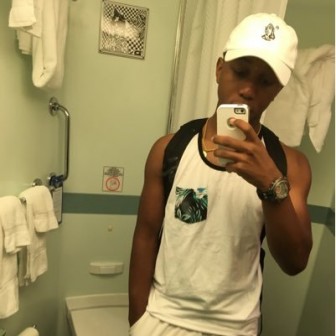 Vernon
Johnson Jr.
7/14/16
Youth
Forward
Volunteering is something that is needed more in this society. People tend to
"look over" or "look past" a person in need. They forget to
realize that they could also be in that person's position as well.
Volunteering is a win-win situation. The help you are giving makes
that person's life better physically and it can help you
emotionally.
I have been volunteering at a retirement where my mom works. I
volunteer for as long as my mom is working which is about 8 hours.
The work that I do consists of: helping the residents eat, calling
BINGO, helping serve trays, helping residents back to their rooms,
etc. These are simple tasks for someone like me but to the residents
and staff of the facility, it is a big help. My biggest challenge
while volunteering in this facility would have to be trying to make a
connection with the residents. Most of the residents that are there
would rather be in the comfort of their own home which makes their
character be off when talking to others. No matter how they treat or
talk to me, I must stay consistent with my positive attitude in order
to make them feel better. The reason this is challenging is because
you can see the hurt in their eyes and you can hear the pain when
they speak.
This volunteer work has a lot to do with my career goals because my focus
is soon becoming a doctor who has a lot to do with healthcare, the
connection with people, and social skills. Being a doctor, you are
in contact with people every single day which means if you don't
have good character, this job will become more stressful. This
volunteer work has a lot to do with "forward looking". I treat
these residents with respect not only because I am taught to but
because it is how I would want to be treated as well. "Forward
looking" is always something that should be in anyone's mind
because you're looking ahead to what can possibly be next in your
life.

A change that I would want to foster in the world is simply kindness to
one another. Kindness has become a word that is hardly expressed now.
It is so simple to be kind and it doesn't have a price on it. If I
came back in ten, twenty, or thirty years, I think my activities and
high spirits would have made a difference in the residents, the
staff, and the facility because instead of having a sad face, I put
all of my energy into making everyone feel happy and cared for.