Name: Damielys Duarte
From: Miami, Florida
Grade: 10
School: Miami Arts Studio 6-12 at Zelda Glazer
Votes: 0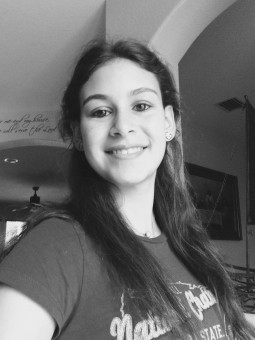 #Kindness2Strong
Many people dream of changing the world through various humanitarian acts.
Yet we always manage to watch our dreams, ambitions and achievements
filter itself through the gutter. The reason that many volunteer
efforts don't
stand the test of time, is due to the fact that no one has ever
reached the root of the problem. If we do not learn how to love and
respect one another, the world will never become a safe, tolerant
place. Instead, we will continue to slowly spiral down an even darker
pit. That is why I created the organization #Kindness2strong.
This program aims at promoting kindness in all aspects of life through
various volunteering opportunities. Due to its broad spectrum, almost
any type of volunteer service is acceptable, since all volunteering
is an act of kindness. However the main focus of the initiative is to
stop all forms of bullying. What I have come to experience is that
bullying is not an innate evil, it is a lack of kindness. Once
kindness and regard for your peers and those around you begins to
flourish, bullying will be non-existent.
As such, I have completed over 100 hours over the span of two years
promoting this campaign through various humanitarian acts, such as a
local bay cleanup I completed with other members of my school. A main
responsibility that arises from volunteering is to work on never
losing that spark that allows you to continue serving others. As the
leader of #Kindness2strong it is my duty to supervise any forms of
social media promoting our campaign and to continue searching for
volunteer opportunities.
Despite the simple genius that takes to run an organization such as
#Kindness2strong, there will always be setbacks, the point is to
learn how to overcome them. Through school work and events, at times
it was and is difficult to continue the program running, especially
finding time to balance our heavy schedules with additional volunteer
opportunities. However, the satisfaction of watching people's
lives change on a day to day basis is a sense of fulfillment so
complete, there are no words to describe it. My activities and active
enrollment in the #Kindness2strong campaign can be described as
futuristic because if we manage to eradicate bullying and that sense
of loathing for other human beings, then I can safely say, this
program has changed the future and will continue to do so for years
to come.
Consequently, through attacking the root of all human suffering, which is a lack of
kindness, this program will continue to benefit all people for years
to come. That is more than any volunteer program can ever hope to
accomplish.
"If I give all I possess to the poor and give over my body to hardship
that I may boast, but do not have love, I gain nothing".
1 Corinthians 13:3