Name: Katherine McChurch
From: Anaheim, CA
Grade: 11
School: Canyon High School
Votes: 8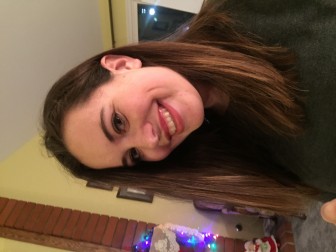 The majority of my volunteering has been through a club I started at my
school called LUCKS club (Letters to Unite and Connect Kids and
Seniors.) My club's main goal is to have students write some type
of letter to a resident of a local senior living facility at least
once a month. The purpose of this correspondence is to create a
connection between two generations in order to learn from each other
while helping students improve their writing skills. Another goal is
for students to create a relationship with someone who may be lonely.
Since I am president of LUCKS club, my duties include organizing
events on my high school campus, a local senior center, and my home
as well as meeting with faculty at my school and the senior center
quite often. I also write multiple letters a month, host meetings
weekly, and supervise the club's members and board. My position
requires about 3-4 hours of attention each week. Though I have
struggled with the time commitment that comes with my role, it is
important to me because I enjoy learning from my elders and meeting
new people. My club has taught me patience, communication skills, and
time management.
Though my career goals do not necessarily line up with my volunteering
goals, I am interested in continuing volunteer work beyond my time in
high school. In addition to my role in LUCKS club, I have been
involved in National Charity League since seventh grade. This
organization has allowed me to focus on multiple philanthropies,
especially work with senior citizens, throughout my six years with
the program. Since my involvement in both of these volunteer groups
will come to a close after I graduate, I plan on introducing LUCKS
club to I college I will attend. Hopefully this will allow me to not
only continue my volunteer work, but also introduce new people to the
benefits that come with volunteering. This decision will also allow
me to foster and extend the club to new communities across the
country.