Name: Mariela Gonzalez
From: San Jose, CA
Grade: 10th
School: Alpha Cindy Avitia High School
Votes: 0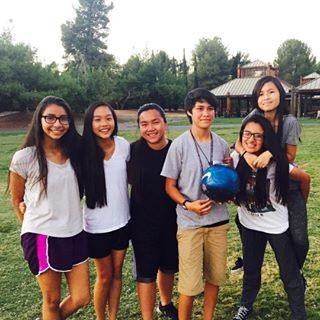 What positive influences have you made?
Throughout my life, I have made some positive influence on people. I believe
strongly in feminism and the existence of injustice. My pursuit is to
inform and encourage men and women to express their inner feminine
side because feminism carves the path of self respect as well as admiration for women when they are given equal social status in the society. Due to my teaches,
fellow young women have learned to love themselves and to treat
everyone with equality. Also I have enlightened my family on their
sexist ways. The norms for young women in my household involves me of
cleaning and cooking. This stereotypes has made my family members
look pass the plenty of useful traits that I have. Not only do I urge
others to be a feminist. I also encouraged the youth to use their
knowledge and passion to fight for justice since I grew up in
Eastside San Jose. EastSide San Jose is tainted with injustice
because the police officers are seen as predators and my community is
seen as prey. Not only do we see the corrupt police system In
Eastside San Jose, but we also see that the educational system
declines us from getting a good enough education to get into college.
In 2006-2007 over 3,000 students drop out. I have seen unfairness
roam throughout my neighborhood and have seen innocent blood being
spilled due to the fact that my people's brown skin color and their
unique heritage did not appeal to society. I have seen teachers be
reluctant to teach students that really desired their help.I have
been a victim of this injustice and I will not stand and watch my
fellow people be pulled down from their rights. I teach my siblings
and fellow companions to understand the system before they are in it.
I give them important tips that they have to use whenever they have
an encounter with the police. I have held a positive influence in my
community due to the fact that have encouraged other to use their
knowledge as a weapon against the corrupted system and have enlighten
my peers about the power of feminism.
What is your favorite subject?
I express my creative side in many aspects but I prefer expressing my
creative side by helping others. In order to use my creative side and
combine in my passion for helping people. I use computer science.
This subject includes my creative side because in computer science
you learn to be creative in problem solving, designing, etc. I help
people by creating creative shortcuts and simple explanations when it
comes to coding and designing. Such as using InDesign Cs5 which helps
you use code statements that teach you how to design with a couple
paragraphs of code. Also since coding includes mathematics, I use
math solving problems so I can help my peers understand the context.
This is my favorite subject because it includes my creative side and
has the benefits of helping others.
What is the most significant challenge you have faced?
The most significant challenge I have faced is seeing my parents
struggle. They left their homeland and came to the United States,
their adopted country, in order to have a better future for their
children, but in order to achieve their dreams they had to sacrifice
seeing their family, their language, etc. In addition, they had to
raise four kids with a small income. They had to work two jobs each
in order to pay the rent. I saw that they didn't have enough
opportunities and just had to fight through it which was hard to see.
I know that once I receive my degree and find a great job, I will be
able to support them and finally not see them struggle. Once I do
that I will know that I have overcame my challenge.
Despite hardships and difficult circumstance in your life, how have you taken opportunities in your education or have worked to overcome them?
In order to invest on a bright future, I have taken several
opportunities in my education. I want to be more educated because I
want to have a better future than my parents so I have joined
program,Upward Bound, which taught me the essentials in navigating
college life. It taught me how to manage my time and allowed me to
take college courses which helped me advance on my education. Also in
my high school, I have been a part of programs such as TechStart
which is basically a course that informs you about the basics of
coding and how fun and entertaining it can be to learn computer
science. This was a special opportunity for me because I won a
computer due to my outstanding essay that explained the passion I
have for computer science. Also I have stayed after school in school
before to redo a quiz or test to advance my grade. These small
opportunities help me better my education.
Essay

I have chosen to volunteer in a program called " La Lucha"
which stands for the fight. La Lucha is for young latino/hispanic
elementary students that have struggled in their education due to
educational system. These students mainly come from Eastside San
Jose. In Eastside San Jose you can instantly see the injustice in the
educational system. Students are left to fend for themselves and
teachers are reluctant to help them. I volunteer in this program
because I see a reflection of me in every single one of these
students. I was a victim of this injustice. My elementary teachers
taught me to be quiet and to sit still instead of teaching me to
loudly read the alphabet or to write my name in the chalk board. They
never taught me how to read or write which frustrated me to see other
children advance ahead of me while I was last place. For the students
that are in this program, we encourage them to be a in first place.
This program teaches elementary students the alphabet and how to
write their names in cursive. We basically teach them the basics. I
volunteer at this program twice a week and work for over 4 hours. My
responsibilities as a volunteer is to educate the students by reading
to them or helping them finish their homework. The biggest challenge
for me is to see how academically low these students are. Some
students can barely hold a pencil let alone write their names. It
pains me to see our future generation be decline the right to learn.
The award that i get is to help unprivileged kids succeed in their
educatio. I have learned to help my community in a positive way.