Name: Iris Wang
From: Hanover, New Hampshire
Grade: High School Senior
School: Dartmouth College
Votes: 0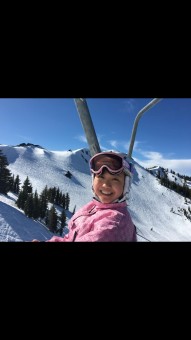 My greatest contribution to my community has been my summers working in
the County Public Defender's Office and in State Assemblywoman
Bonilla's Office, forty hours a week for about eight weeks in each
office.
Through volunteering for a felony attorney, I've learned the significance of
Public Defenders and constitutional liberties. One contribution I was
proud of was my work pertaining to a difficult, sensitive assault
case. Initially, I was distraught over helping defend a person
accused of terrible crimes, but I still reviewed the police reports
and witness depositions, worked on my attorney's trial notebook, and
contributed to the defense case in any way I could. Ultimately, the
defendant was found not guilty.
This challenging case showed me that public defenders provide a difficult
and noble service to their community. They safeguard every American's
right, under the U.S. Constitution's 6th Amendment, to a fair
criminal defense—something essential to making our nation free and
just. That is why I'm proud of my contribution to that
acquittal—because by defending him to the best of our ability, we
upheld his Constitutional rights.
On the other hand, my experience working for the Assemblywoman has shown
me another way of serving the public—this time, through addressing
constituent needs and collecting their public policy views and input
on legislation. My main duties were compiling thorough news briefings
daily and processing citizens' emails, letters, and calls to inform
the Assemblywoman of community current events and her constituents'
opinions.
I was deeply impressed to see that citizens' input helped the
Assemblywoman make decisions regarding community projects and
statewide legislation. It made me feel empowered to know that when
everyday people reach out and contact their political
representatives, their voices are heard and considered. All
constituents matter, and our actions can influence the government and
make a difference.
Additionally, the Assemblywoman's Office assists constituents with navigating
government bureaucracy. I enjoyed helping constituents over the phone
to resolve problems like suspended driver's licenses with the DMV or
HUD housing assistance insecurity.
I think my volunteer activities did make a difference in the lives I
impacted—helping save our defendants from a life in prison, or
assisting constituents who were on the verge of losing their drivers'
licenses or subsidized housing. For me, these forward looking
experiences, meaning they were related to my future ambitions, helped
me determine my career goals. My Public Defender experience has nurtured my passion for social and criminal justice, while working for the Assemblywoman has increased my interest in public policy.
I will study Government and Economics in college. Career-wise, I aspire to be a public defender, an Innocence Project attorney, or a public servant to help
citizens through legislation and constituent service. I want to help
underprivileged people obtain fair legal representation and the
social services they deserve, and my previous volunteering
experiences combined with the work I hope to perform in the future
all go towards advancing this dream of mine—to serve my community
and the public good.