Name: Artrice L. Shepherd
From: Tallahassee, Florida
Grade: Sophomore
School: Florida State University Schools
Votes: 0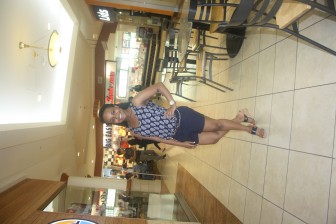 Leading
the Leaders

As a volunteer for a youth leadership program I am aiding in helping
young adults learn their true potential as a leader and forward
thinker in the world. I chose to volunteer in a youth leadership
program because, I want young adults to know the true power that they
hold. Even though they may be young, they can make a difference. I
want kids to know that their voice does matter at a young age because
they are our future. Through this program I have volunteered by
speaking at events and creating games for students to better their
leadership skills.
Within this program I have been able to volunteer over 150 in the past 5
months to help them understand and utilize their maximum leadership
abilities. As a volunteer, I take great pride in watching the
transformation that happens within each young adult I help. However,
as a volunteer the hardest problem I've ever had to face is trying
to instill that they truly do have a voice and the ability to be a
power player. When a child gives up, I feel as if I have failed them
as a mentor. I push each and every single person, because I know what
they are capable of and I refuse to let them relinquish their ability
to be great.
Although, as a volunteer I'm expected to teach young adults, I'm constantly
in a state of learning new ideas, concepts, and connections each day.
I've learned to be open to everyone's ideas and that I, myself,
may not always have the best awareness of each situation as they may
be presented. Through these programs, I'm able to see young adults
become forward thinkers and only have a "forward looking"
mindset. Teaching them leadership skills allows them to plan ahead
what they want to see and do. With the new leaders, they are "forward
looking" into the world that they will soon control.
In the future, I would hope to see the next generation of leaders
leading the generation after them. I'd also want to see a change of
how young adults perceive the world around them and their power. As a
reward, I'd love to see the young adults I've helped to come back
and say that I inspired them to be better in their careers. Aiding
young adults in finding their voice, is something I'd want to
continue in my career, even if it means having a program aside from
my career. Creating power players is important to who I am and the
change I want to make in the world.