Name: Sherri Lee Hernandez
From: San Antonio , Texas
Grade: College Junior
School: San Antonio College
Votes: 0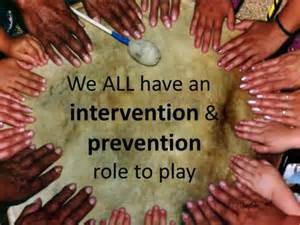 Leading
the Unled-One Step at a Time
I come from a life of abandonment at a young age so I know what it
feels like to be alone and with no direction. When I was 16 years old
my parents divorced and both moved out of town leaving me to fen for
myself. The living conditions in which I was faced with was not
healthy so I made the decision to live on my own. My father however
was a hard worker who provided for his family, but given the
opportunity he would head out of town, which was often. I saw little
of my father growing up so his absence definitely but a strain on our
relationship. My mother was abused as a child and so she suffered
from a variety of mental issues that to this day have not been
resolved. She has lived her life in denial and it has put a damper on
our relationship as well. I am 32 years old now and have made a good
life for myself. I am happily married with a 4 year old daughter and
another baby girl on the way. I have a good job which I have worked
extremely hard for and happy to report that I contribute greatly to
my country.

Living a life with no direction when I needed it most really affected
me. I turned to a life of drugs and with no one to care for me I felt
lost, depressed, and unwanted. I didn't know where to go who to
turn to. I had to fen for myself. I worked the night shift at a
restaurant in order to rent an apartment. I put myself through high
school and slept when I could.
Today, I dedicate my time to providing services to children and teens
in need. Those who are going through what I've gone through. For
the past 5 years I have devoted myself to Youth Group Discussions
putting in about 6 hours a week. It is important to me to be able to
provide these services and contribute my time to these children in
need because sometimes you are dealt a bad hand and parents for
whatever reason have their own agenda. My mission is to let all
children and teens know that people do care and are out there to help
and ask for nothing in return and knowing that they understand that
gives me the most satisfaction. I believe it is important to instill
in the youth who are suffering from addiction or depression that
there is a way out through positive reinforcement and by showing them
that life is wonderful and all can be accomplished if you can believe
in yourself. I take away from this a great sense of joy because
children and teens just need that little bit extra and even though it
is a huge challenge to break through to them the end result is well
worth the time.