Name: Alexandra Villanueva
From: Beaumont, Texas
Grade: 11th
School: West Brook Senior High School
Votes: 0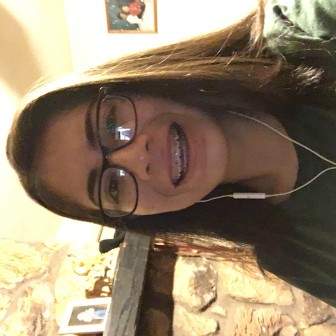 Lend
A Hand To End Hunger
I am 17 years old and one thing I love to do is volunteer at the
Southeast Texas Food Bank. I chose to volunteer there because I once
knew someone who was hungry. It's a very horrible thing and I would never wish that upon anyone. I wouldn't like anyone to be hungry, no child deserves that.
I have been volunteering at the food bank for a year now. I volunteer
on Saturdays during the school year for 3 hours and in the summer, I
volunteer 2 days a week for at least 2 hours. My responsibilities at
the food bank are putting varied canned food into large boxes, one by
one. It was difficult for me at first since the large boxes have to
move quickly so your hands have to have a good pace but in no time, I
gained tremendous experience. Getting to be around people that are
trying to help others gives me the most satisfaction being there.
Most of the volunteers are elderly but age doesn't matter, they are
still beautiful souls trying to fight hunger as well. Volunteering at
the food bank changes you positively and you learn so much each day
you go. You surround yourself with people that are three times your
age, that know so much and give you advice on everyday life. I see
volunteering a the food bank "foward
looking" because you learn valuable things that are useful in the
future. "Foward looking" means grasping an idea from the present
and saving it for the future when its needed. I know I am changing
the world just by volunteering. It might not show due to it being
covered up by bigger things, but my little actions are actions. I am
a part of ending hunger. My volunteering activities will make a
difference in my future, it made me humble, positive, and grateful
for everything I have. If I never volunteered at the wonderful food
bank, who knows what type of person i would be in the future.
Each can you put into that box, you know your saving someone from being
hungry. You're putting a smile on their face. You are changing other
peoples lives for the better. It's touching being there and I just hope more people would join the movement and volunteer. I knew someone who was hungry, and I don't
want someone else to be. Please join and fight the hunger.