Name: Grace Haley
From: Warrington, Pennsylvania
Grade: 11th grade
School: Central Bucks High School South
Votes: 0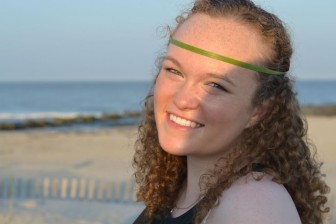 Being able to volunteer, to help someone in ways that cannot be explained,
has given me true perspective on this world. I started volunteering
at an annual picnic for my church 3 years ago. This picnic was held
at my church for all handicapped members of our parish and other
churches within our community. There are many different kinds of
people who come to this picnic and their disabilities differ greatly.
There are some people who are completely blind, most in wheelchairs
but are still able to function on their own, others are in a
wheelchair unable to function independently at all. Considering the
hardships that these people have faced, I assumed that most of them
would be angry or bitter about their situations and wouldn't want
any of my help. I couldn't had been more wrong.
The people I met were some of the sweetest and most positive people I
have ever met. Everywhere you looked, you could see someone smiling
and enjoying the company around them. All you could hear was laughter
and jokes being told from every table. These people have caused me to
think differently about the world. I have learned that while you may
not have control over what may happen to you, no matter how bad
something is, it does not define you.
I also volunteer at a hospital and am a part of the HELP Plus program.
The major reason that I started volunteering at the hospital was
because I was thinking about majoring in nursing and I wanted to have
experience, to make sure that this is something I really wanted.
Within this program, I am mainly working with the elder life in the
hospital and making sure that they are comfortable and have
everything they need. While I haven't been a part of this program
for an extensive amount of time, the feeling I get when I know that I
have greatly helped someone is indescribable. I am also able to sit
down with the patients and simply talk to them. I hear so many
stories about when they were younger and they are always, always,
willing to give advice. Even if it is not necessarily asked for, they
always are giving advice. All of the people that I have met through
volunteering have changed me. They have made me realize that you
never know what could happen tomorrow or the day after that, so you
have to follow your dreams and don't hold back.
I believe that while the volunteering I'm doing isn't reaching
people worldwide, it is affecting someone. The help that I give at
the picnic, especially, is something that the people appreciate
greatly and remember. Every year at the picnic certain people will
remember my family and me, just by these people remembering us each
year, it show me that what I am doing is special to them and that is
all that matters.