Name: Chase Morgan Arnold
From: Huntington, West Virginia
Grade: 12th - Graduated
School: Marshall University
Votes: 78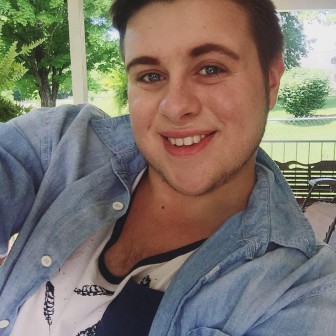 How The Life of the
Elderly Has Impacted Me Chase Arnold
June 17th,
2016

Ever since I was a junior at Parkersburg South High School, my intended
major has been Nursing, and I wanted to volunteer at a place where I
could see nurses do their day-to-day tasks. I've also always been a
social butterfly, so I also wanted to find a place where I could
socialize with people.
I got in touch with a lady by the name of Esther Stover – a DSE at
Eagle Point Nursing Home in my hometown of Parkersburg, WV. We
emailed for several weeks and she even set up a day for me to come in
and discuss exactly what I want to do as a volunteer. She then
introduced me to the Activities Department – which is in charge of
the games and such the residents play.
As of March of 2016, after meeting with the person in charge of
activities Kim Shaffer, I have volunteered at least twice a week at
Eagle Pointe Nursing Home under the Activities Department where I
have developed almost a family type bond with the employees. I've
been told by several individuals, "Ew! A nursing home?" But
really, it has been one of the most eye – opening and blessed
opportunities I've had. There is NEVER
a dull moment when it comes to one of our residents; they love to
socialize. It is so usual for one of the residents to say, "I'm
so glad you came into my room to visit. Please come back and see me
again."
One of things I do includes motivating the residents to participate in a
game we play. For example, sometimes we play a toss game where they
must throw a bean bag onto a plastic tarp that's designed to be a
target. I always motivate them by saying, "Come on! Get a
bullseye." I've had several moments where they would laugh and
say, "You really think I can do that?" And I'll reply, "Of
course. You're good at everything you do."
I think my biggest challenge of volunteering at a nursing home has been
to face loss. It's been scary to get attached to someone and find
out that they passed away. But, with a good team and some words of
encouragement and sentimental remarks from other residents, we all
have a chance to grieve together and it makes us even more like
family.
I believe the volunteering I have provided not only made a change in
myself, but it has made the employees have more fun and enjoy their
jobs more. Volunteering with the elderly has made me understand that
there are people out there who have lived a whole life and have so
much knowledge to share, and we should listen and absorb this
knowledge and apply it to our lives. Someday we might be in that same
spot in which a resident might be in, and we should have lived our
lives to the fullest before that day, just as they have.