Name: Maxwell Drowley
From: Ionia, Michigan
Grade: Freshman in College
School: School of Missionary Aviation Technology
Votes: 0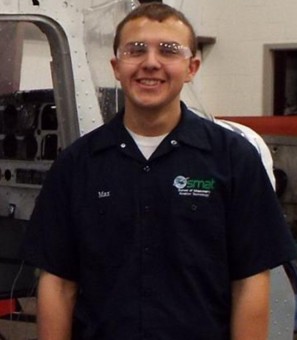 The area in which I chose to volunteer was helping orphans. I did this by
moving to Haiti with my parents in 2012 and volunteering at an
orphanage there. I served in the capacity of maintenance assistant,
translator, and teacher. Between 30 and 40 hours a week I worked with
the orphans in many areas. I taught them skills from changing the oil
in a car to basic computer skills. The work at the orphanage never
really stopped—things were happening from daylight till dark. I was
doing online schooling while there that is why it was not all
full-time volunteering.

My biggest challenge as a volunteer has been to know where to stop and rest. When there are 55
children from birth to eighteen around you—all wanting love and
attention—it becomes very hard to know what needs to be done
tonight and what may be put off until tomorrow. If you continue to
push yourself and fail to prioritize, you quickly end up sick or
extremely exhausted. On the contrary when the little smiling faces
look up and say "merci" (thank you) there is little in this world
that brings greater satisfaction. I never thought that small children
could bring me such joy.
I have been able to see them grow and mature as well as taking what I
taught them and applying it to their lives. It is extremely rewarding
when their young minds grasp a concept for the first time. My time in
Haiti taught me, among other things, that patience is so important. I
was not patient when I moved to Haiti. Like most Americans I wanted
results from everything immediately and I made decisions on the spot
as well. While in Haiti I learned from a colicky baby that good
things take time, and from some fast-made repairs that planning is
important to achieve the end goal.
At this point in my life I have some slightly different goals than my
past volunteering. I am currently attending an aviation school and I
am finishing a year of maintenance training and start flight training
in August. I plan to move on doing volunteering in missionary
aviation either part-time or full-time in the future. Either way the
common goal of wanting to see people turned toward Christ is always
my goal. If or when I return to the orphanage in the years to come I
know that I will see the fruits of my labor. I know of one baby girl
that is well-nourished because I was the only one who could get her
to take a bottle, and I did it. For the rest of the children I
invested in each of their lives in different ways. Whether it was
directly what I did or if I only paved the foundation, opening up the
door for others to work with the kids, I know that their lives would
have been completely different had I stayed in the U.S.