Name: Tiara Gilbert
From: Durham, North Carolina
Grade: High School Senior Graduate June 2016
School: North Carolina Central University
Votes: 0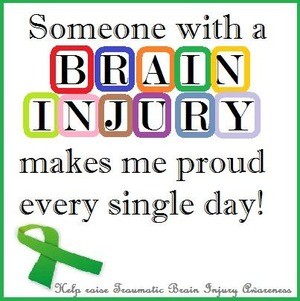 Brain Injury Services INC is an agency that helps military and their
families to integrate back into the community. Volunteering for this
agency has become my number one priority. Not only is it my passion
to volunteer and assist veterans with brain injuries, but it allows
me to give back to soldiers who have put their lives in harm's way
for our country.
As a teenager who has passion in helping those who cannot help
themselves, I took initiative in choosing to be an assistant to Adult
Case Manager at brain Injury Services INC. I have been volunteering
at the agency on weekends 4-6 hours at outreach events and two-three
days a week during the summer 6-8 hours
I
started volunteering June 2016 and will end August 2016. Working with
the social workers, case managers and interns have been a great
learning experience for me. It has been nice to learn the diversity
of skills and getting to know different ways to interact with
different types of personalizes .It brings a great sense of respect
to see how every staff has their own way of assisting and helping
disadvantaged people.
My biggest challenge with volunteering at brain injury services is leaving. Building a bond with families is very easy to do when you work closely with them in their homes and sharing everyday activities and outreach experiences. My reward is watching the families accept assistance and embrace the education they are receiving to help them integrate back into the community & be thankful for the assistance given to them.
Volunteering has helped me create positive relationships on a professional level and understand the meaning of enjoying your work without breaking boundaries. I learned that families that have to adjust to a sudden disability as a brain injury, they are trying to regain as much as
their past life as they can and trying to learn how to accept the new
life given to them. Due to unknown change in one's life, I have
learned to embrace & enjoy each moment to the fullest and share
that same sentiment with others because life can change in the blink
of an eye.
Working with brain injured individuals has given me the passion to research more resources that will assist families that live in rural areas
that can't find the means to help themselves. I was able to be a
part of the advocacy board committee and provide small input on ways
to make research and study available to the community hospital case
managers who are discharging brain injured patients to agencies
serving individuals with brain injuries. The brain injured
community has been overlooked, but with the soldiers being released
out of hospitals and rehabilitation programs early with appropriate
referrals, has made me want to be involved more and create some
ground work that would assist community integration programs
throughout tangencies that serve military families affected by brain
injury.
I would love to see military facilities and civilian facilities work
together as a team to help educate the community on the needs of the
brain injured soldiers and their families.